NEWS
Cover Story: Jessica Simpson's Revenge Diet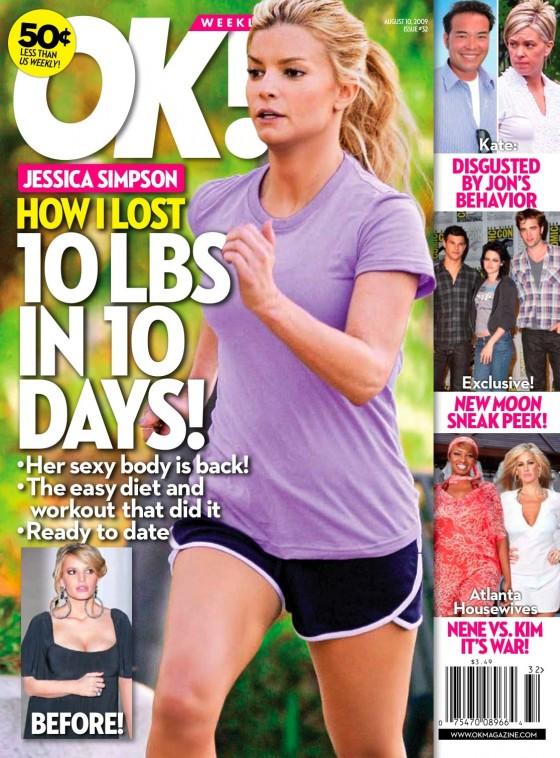 In the wake of her heartbreaking split from Tony Romo on the eve of her 29th birthday earlier this month, Jessica Simpson has decided that the way to get the sweetest revenge on her former sweetheart is to sweat off some pounds at the gym.
"Right after Tony ended things, Jessica said, 'I want my old body back,'" a friend of the singer reveals in the new issue of OK!."She went into her kitchen, got a trash bag and started to clear it out."
Article continues below advertisement
And getting rid of the bad food isn't the only way she's slimming down. Jessica has been spotted several times in the last two weeks heading to celeb trainer Harley Pasternak's West Hollywood fitness center.
"Jess is serious about getting her body back into fighting shape," her pal reveals to OK!. "Working out is helping to give her focus and clear her head. It's better than sitting around moping or throwing pity parties with ice cream sundaes."
And the results are already starting to show — Jessica, whose weight fluctuations have often been the subject of water-cooler discussion, dropped 10 pounds in just the first 10 days of working out!
"She doesn't want to give anyone more reason to not take her seriously," explains the pal. "She's tired of weight being a talking point."
To find out exactly how Jess is shedding the pounds — and who she's turning to for support in this tough time — be sure to pick up the new issue of OK!; on sale everywhere Thursday!