NEWS
Red Carpet Confidential: Joy Behar Says Marriage, Grandchildren Can Wait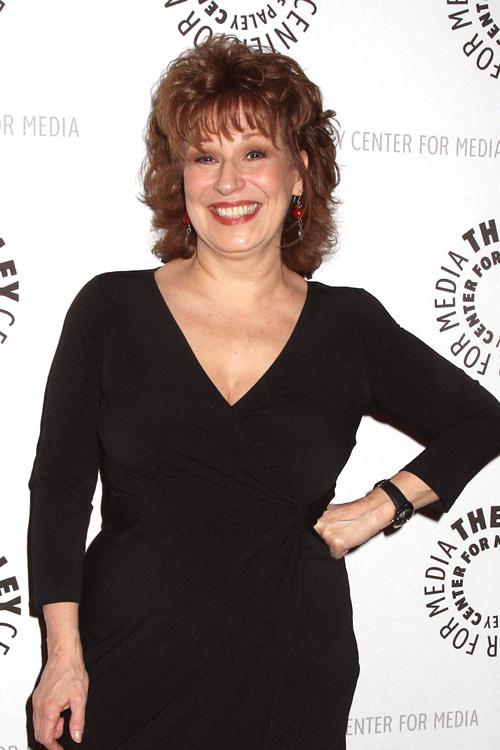 After noshing on a Weight Watchers English muffin complete with Weight Watchers cream cheese ("Three points"), View cohost and Sheetzucacapoopoo author Joy Behar begs me to clear up rumors that she's marrying her "spousal equivalent" Steve Janowitz.
Despite breaking the engagement in June after announcing her intention to wed in March, the ongoing speculation continues to be too much.
"Clear it up," Joy, 66, laughs. "I don't want to talk about it anymore. "That's why I told him I broke it off. What I'll do is we'll get married, and then I'll tell it. Once you open those floodgates, it really was like 'whoa!' Everybody was calling me and asking me, so I decided to call it off."
Article continues below advertisement
Even though the comedienne who divorced in 1981 is marriage-shy, her daughter Eve wed in September 2007. The mother-daughter team spends quality time together by getting facials and pedicures as well as going shopping and visiting the Hamptons. Plus, they live in the same NYC apartment building.
Is Joy eager to become a grandparent?
"I don't ask questions," she tells me. "Don't ask, don't tell. That's my motto on grandchildren."
She adds, "I presume it will be a lot easier when I'm a grandparent because I won't have full-time duty. I mean, people always say 'if I knew this was going to be so good, I would've had grandchildren first.'"
One thing's for sure: They'll have a great role model to lead them in life.
"Miss Universe was posing in a bathing suit today somewhere in my building, and I said 'who is that?' laughs She looked phenomenal in it."
Joy continues, "I don't get jealous of people. Jealousy is such a waste of time because you're jealous of them, and they go about their lives and have a wonderful time, so what's the point? It's a completely useless emotion – jealousy. I don't go there."
Pick up the OK! on newsstands now for a Last Word page on Joy Behar. Jessica Simpson/How I Lost 10 Lbs. in 10 Days is the cover line. Her kids' book, Sheetzucacapoopoo, is in stores now.