NEWS
Gwyneth Paltrow Goes Country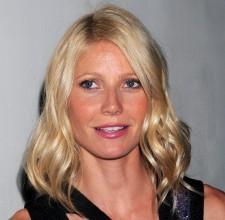 How's this for an odd trio: Gwyneth Paltrow will star with country stud Tim McGraw and Gossip Girl's Leighton Meester in a new singing drama, Love Don't Let Me Down.
The movie centers around Garrett Hedlund's rising singer-songwriter who becomes involved with an older country singer (Gwyneth) who's career is winding down.
The duo go on tour to resurrect her career with her husband-manager played by Faith Hill's hubby Tim and Leighton's beauty queen-turned-singer.
Article continues below advertisement
Spider Man star Tobey Maguire will produce the movie, which begins production in Nashville in January.