NEWS
Victoria Beckham's Big Business Victory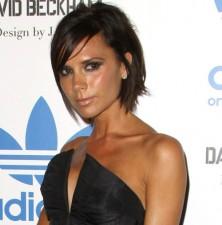 Victoria Beckham has overhauled and renamed both her denim and eyewear collection, Women's Wear Daily reports. Industry sources estimate that Victoria's London-based dress, denim and sunglass business will ring up $7.5 million in sales next year. In her interview with WWD, Victoria opens up her busy schedule, the tough competition she faces and her determination to succeed.
The new styles for Victoria's collections will be revealed Wednesday on Net-a-porter.com and at a some select stores. This has been a carefully thought out strategy for Victoria's business all along.
Article continues below advertisement
"It's about doing things gradually and building the brand in a strategic way. It's about finding the right time, the right team," she explains. "With everything that I do, I will only do it after I've done all my homework. I really am a perfectionist, and I don't want to rush anything. It's not just about putting my name on a product and getting it out there. That's not what is important to me."
As for her competition?
"I'm my competition," Victoria says. "I want to do better next season than I did this season. And I'm sure the season after that I will want to beat myself again."
Victoria says she has always lived with the drive to succeed. The day before her interview she spent chaperoning 40 six-year-olds on a field trip to a local airport for a lesson on transportation. Now that takes determination!
"I've always been driven. I was mentally and physically bullied when I was at school and that gave me a very thick skin... The only reason for me bringing that up is I have always been a fighter," she revealed. "I have always had to work very, very hard with everything I do. That is just my work ethic... That's my DNA."