NEWS
OK! EXCLUSIVE: Sandra's Diary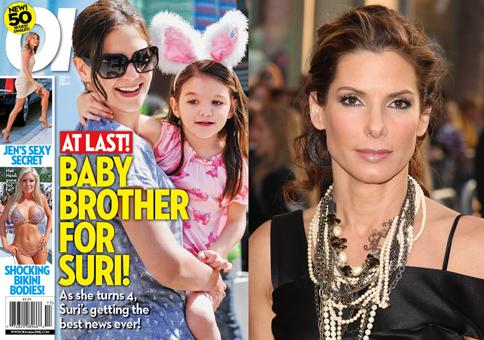 Since Sandra Bullock's marriage exploded amid reports that her husband, Jesse James, committed serial adultery, she has maintained a characteristically dignified silence. Her reticence isn't all that surprising — Sandra has long shielded her private life. "I learned at a young age," she once said, "there are certain things you just don't talk about."
OK! NEWS: MICHELLE MCGEE TO SANDRA BULLOCK: "I WANT TO GIVE HER A HEARTFELT APOLOGY"
Article continues below advertisement
Writing about her experience, however, is another matter: As the Oscar-winning actress remains cloistered, friends say she's recording the whole anguished drama in a diary.
OK! EXCLUSIVE: SANDRA'S NEW LIFE
"Sandy has suffered one of the most public and heart-wrenching betrayals imaginable, and she's experiencing everything from complete shock to grief to incredible anger and humiliation," one pal tells OK!.
"She just cannot believe she fell for a man who turned out to be a monster. The diary is allowing her to vent all her emotions."
OK! NEWS REPORT: SANDRA BULLOCK DRAWS UP DIVORCE PAPERS
The question is, will she keep those feelings to herself? Some insiders say Sandra's reflections might form the basis for a sensational tell-all.
FOR MORE ON SANDRA'S DIARY AND POTENTIAL BOOK, CHECK OUT THE NEW ISSUE OF OK! MAGAZINE AVAILABLE EVERYWHERE NOW!