NEWS
Snooki Wants "Four Guido/Guidette Babies"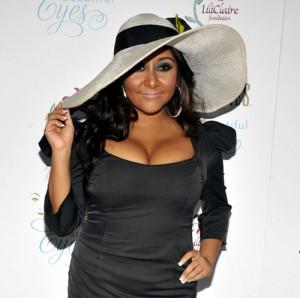 The Jersey Shore's beloved guidette Nicole "Snooki" Polizzi has a life plan. Snooki, 22, opened up to Extra about her plans for marriage and having some little guidos of her own.
"I wanna be married by 26, 27... get pregnant right away and have like, you know, four guido/guidette babies," she told Extra.
So what is Snooki looking for in a life partner?
Article continues below advertisement
"My ultimate guy would be hysterical, funny, makes me laugh, very family oriented, obviously tanned," the pint-sized reality star shared. "He has to have muscles and just know how to have a good time."
OK! NEWS: SNOOKI SAYS IT'S "A SHORE THING": SHE'S WRITING A NOVEL
As far as Snooki's plans for a life-long career, she said "I wanna be a clothing designer, hair designer... Try acting just to say that I tried it, and if I'm a success at it, good for me. If I'm not, I tried."