NEWS
Did Justin Bieber Join The Mile High Club With a Random Las Vegas Waitress? Get The Scoop!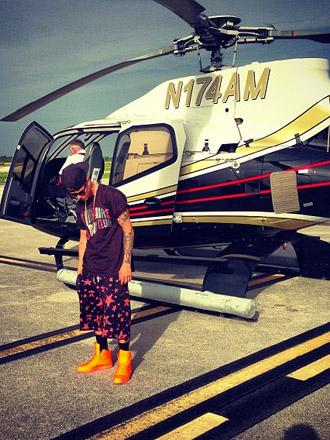 Now that Justin Bieber and his #BelieveTour are back on US grounds, the Biebs is all over the US news. Again. Poor kid just can't catch a break! E! Online is reporting that Justin was smooching Las Vegas waitress last night after his show in LA in the lobby of an indoor skydiving facility. Mile high club, anyone?
OK! News: All the Details on JB's Newest Fragrance
Justin and the waitress were giving each other "little pecks and kisses" and weren't having a full-on makeout sesh, which is great because that'd be gross to do in public. Oh, and E! has the exclusive pics of this happening, where you can see Justin lying on the girl's lap and her playing with his hair, so CLICK HERE to see 'em.
Article continues below advertisement