STYLE
Isaac Mizrahi on His Kleenex Design Collaboration and His Favorite Housewives Franchise!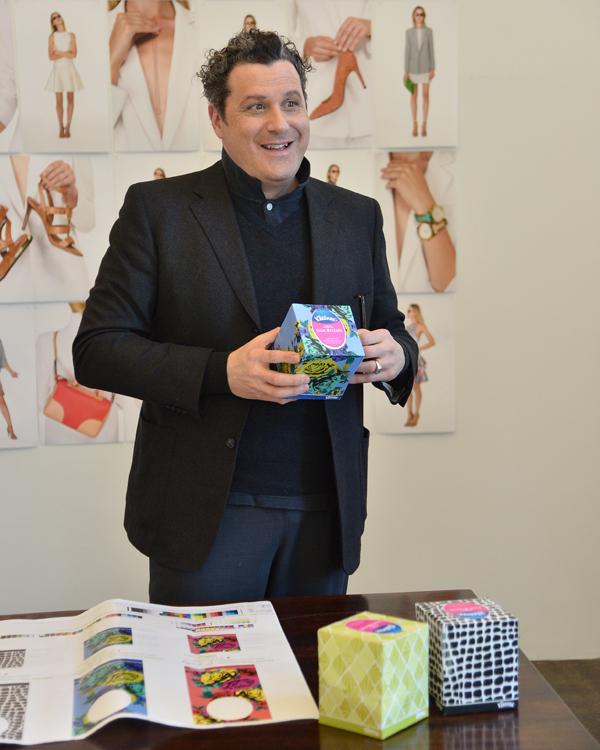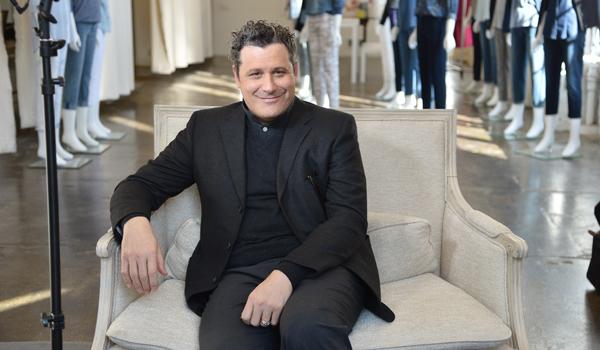 Isaac Mizrahi says he likes to make products that could enhance a woman's life. It's safe to say the designer has succeeded on that goal, right? From his cheerfully patterned loafers to his staple A-line party dresses in decadent candy-colored tones to his magic behind Tweezerman's latest printed tweezer collection, Isaac creates more than happiness. It's pure euphoria. Now, the designer has teamed up with Kleenex for their 90th anniversary to create fashion-forward tissue boxes for women to accessorize their homes with. We chatted with Isaac about this exciting collaboration and picked his mind on the stylish happenings in the world of pop culture. Oh, and like us, Isaac is a Housewives fan. Take a look below!
Article continues below advertisement
Christian Siriano on the Muse for His Fall Collection 
OK! Magazine: Can you tell me how you got involved with Kleenex's 90th Anniversary Design?
Isaac Mizrahi: My brand, which is going to be 30 years old in about two years, is a brand that has developed a look. I am always interested in creating these partnerships with other brands that I think an American consumer really equates with quality—something that makes her life better. The idea that is that this incredible brand, Kleenex, which is 90-years-old, and my brand are getting together to create this product which, somehow, enables a woman to express herself even on that level. Something that is kind of available and friendly as a tissue! I think it's really important for a woman to develop a personal style in the way that she picks out her clothes and the way she prepares her hair or makeup. I think it's the same thing with the things she surrounds herself in her bedroom or boudoir. Those things lend a little bit of color, pattern, or humor to a situation.
OK!: What look were you going for? I love the oval shape. I think that's so cool.
IM: Me too. The thing that I was thinking is that it should somehow relate to my spring collection. And a lot of the patterns, prints, and colors that I do lend themselves really well to these types of products. So what we did was take our favorite prints and adapted them, whether it's the tile print, floral print, or that kind of abstract animal print.
Article continues below advertisement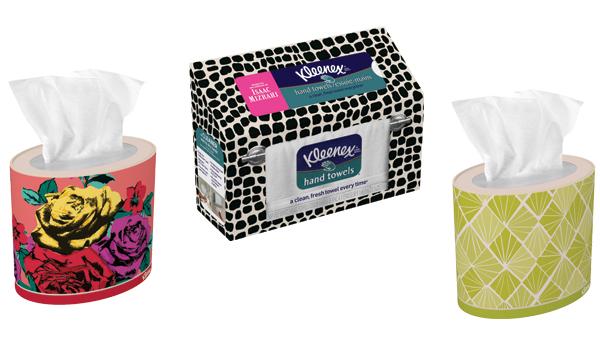 OK!: Tissues make us think of tear-jerker movies. You'd have them on the couch when you're watching a good movie. Do you have any favorites?
IM: Of course! The ones I like the best are really old. There's a movie called Now Voyageur. Basically, I like old Bette Davis movies because they're all tear-jerkers. I like Now Voyageur and Dark Victory.
Nigel Barker on Rebecca Taylor's Collections and Season 2 of The Face
OK!: You've made appearances on a ton of TV shows, including Project Runway. What are your favorite TV shows that are on right now?
IM: Well, I'm sort of a sucker for a Housewife. I do love a Real Housewife a lot.
7 Casual Amy Adams Looks We Love
OK!: What franchise is your favorite?
IM: I've always been a big Atlanta fan. I've always been a big Beverly Hills fan. New York is back, and I haven't begun watching it, but I probably will tomorrow.
Article continues below advertisement
OK!: You are working with Kleenex, and you've worked with Tweezerman. What product would you want to makeover next?
IM: The things I use the most in my world are the things I want to think about the most. I've always wanted to redo a bicycle because I think I could bring so much to that product.
OK!: Since we are talking about TV, is there a show on now that you'd love to make an appearance on?
IM: I would love to make an appearance on Modern Family and/or The Good Wife. I really want to make an appearance on The Good Wife.
Which Oscars Look Has Inspired Brad Goreski to Change His Hair?
OK!: Magazine: You designed costumes for "The Magic Flute" for the Opera Theatre of St. Louis. Do you have any movies from this past year that you think did a really great job in that department?
IM: I really loved American Hustle. I think the costumes in that movie were very special.
OK!: What do you think about costume design on TV right now?
Article continues below advertisement
IM: I can say that I really like the way they dress the people on The Good Wife. They really get the rich business woman thing. Between Christine Baranski and Julianna Margulies, they really do a great job of giving us this "rich lawyer" thing. It's really fabulous. 
OK!: Are there any celebrities that you're loving for their personal style?
IM: There are so many. The one that I keep saying looks so good all the time is Charlize Theron. She's flawless. Another one is Jennifer Lawrence. I think she looks good all the time, too. I love Carey Mulligan. I thinks she has an offbeat style.
What are your favorite tear-jerker movies? Do you live The Real Housewives of Atlanta like Isaac? Will you pick up a box of his Kleenex designs? Tweet @OKMagazine and leave a comment below.