BABIES
Jamie Kennedy Ambushed By Nik Richie Over News Ex-Girlfriend Jennifer Love Hewitt Is Pregnant And Engaged!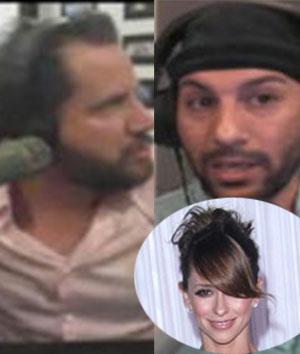 Poor Jamie Kennedy!
It's one thing to learn that your ex-girlfriend is pregnant by another man, but then to be told she's also engaged—during a live radio interview—is quite another thing!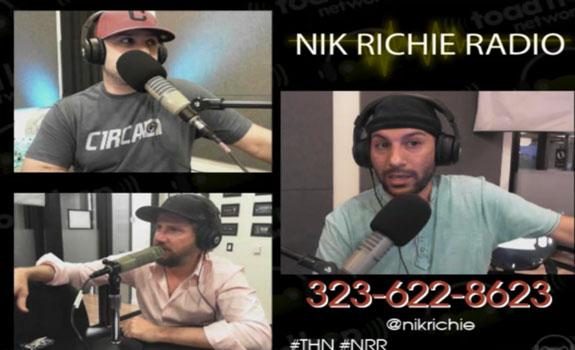 Jamie Kennedy learned Jennifer Love Hewitt was engaged live on air during a Nik Richie radio interview
To make matters even worse, Kennedy received the news from Nik Richie—who isn't exactly known for his sensitivity or for his caring and compassionate manner—so how did he react? You can find out everything Jamie had to say on the matter right here at OKMagazine.com.
Article continues below advertisement
Jamie and Jennifer dated for a year after hooking up on the set of The Ghost Whisperer in 2009
Kennedy and Love Hewitt dated for around a year after hooking up on the set of The Ghost Whisperer in 2009, and the actor/comedian is still clearly hung up on his gorgeous ex.
OK! Photos: See pics from Kim Kardashian's star-studded baby shower!
Jamie very obviously did not want to discuss the subject, but like a dog with a juicy old bone Richie would NOT let it lie!
After repeatedly asking Nik to wait until after the break to discuss the subject, as he wanted to gather his thoughts before answering, he eventually shared that he had only just found out the 34-year-old was pregnant.
Article continues below advertisement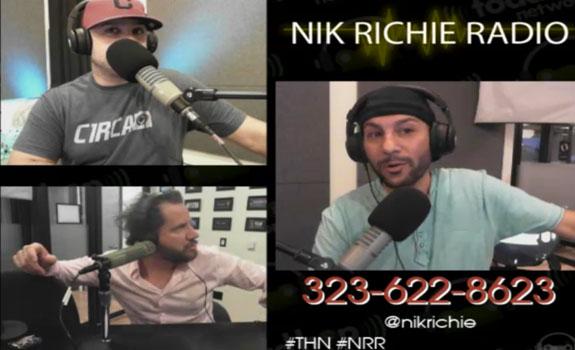 Jamie clearly did NOT want to talk about Jennifer's news, but Nik Richie would not let the subject drop!
"What's crazy is that I only found out late yesterday," a beleaguered Kennedy admitted. "Someone told me—an ex-girlfriend, I dated Love after this girlfriend, who is also pregnant.
OK! News: Why Is Everyone Suddenly Pregnant? A Theory For What Happened In March
"And she was like, 'all your exes are getting knocked up!'"
Despite hearing the baby news, Kennedy was still in the dark though that Jennifer was engaged, until Richie stepped up and kindly filled him in!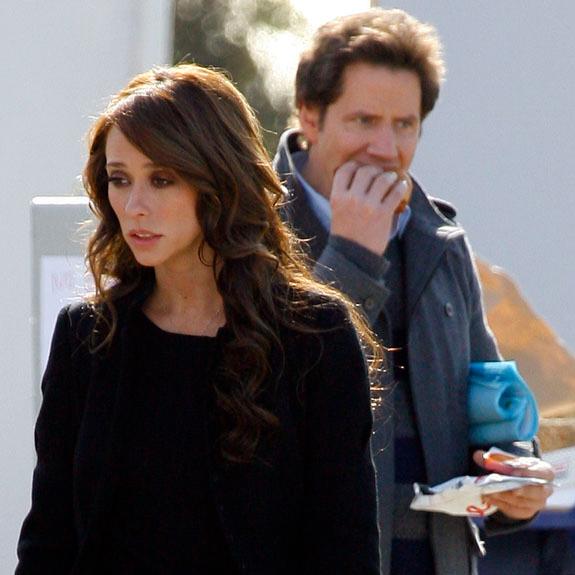 Jamie praised his famous ex-girlfriend for being 'a very maternal person' and 'very generous'
"I'm very happy for her," a clearly shocked Kennedy diplomatically responded. "Look, I think she's probably at a wonderful place in her life where she's going to have a baby—you know, she's a very maternal person, so if someone should be a mother it's her—she's a very loving person."
Article continues below advertisement
MORE ON:
Jennifer Love Hewitt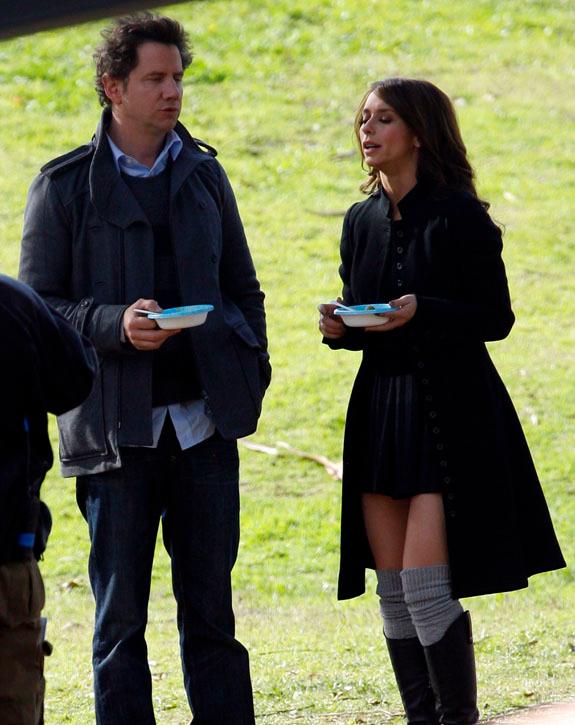 Jamie refused to elaborate on why he and Jennifer split up and congratulated her on her pregnancy
"No! I have no idea, I don't know their relationship," Kennedy responded, before firmly marking Richie's card.
OK! News: Jennifer Love Hewitt Is Pregnant And Engaged!
"Come on now, it's getting weird. You're just trying to get press. I'll give you a real answer, if you don't manipulate it."
Thankfully, the relentless Richie gave in finally and cut to an ad break, but after the short reprise, he was right back at it!
Article continues below advertisement
"It's crazy," Kennedy said of the news after having had a few minutes to compose himself. "I didn't even know what to say, I guess I should send her congratulations."
OK! News: Is Jennifer Love Hewitt One Of The Next X Factor Judges?
"Do you think Brian trapped her?" Richie asked again. "She's stuck with this co-star now—she has a thing for co-stars."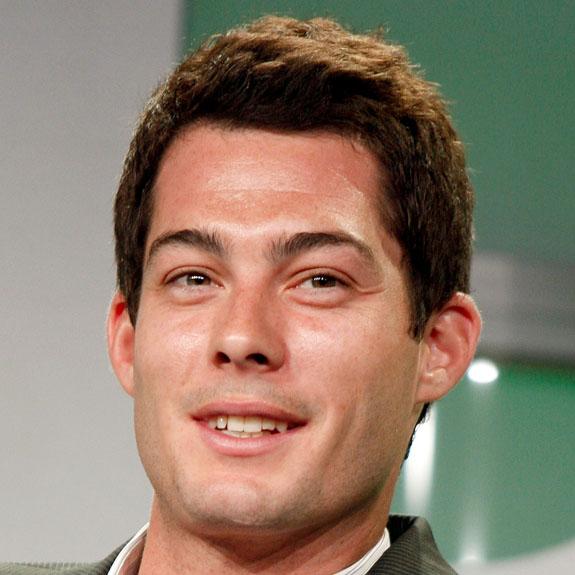 Baby daddy! Jennifer is expecting a child with her Client List co-star fiance Brian Hallisay
Once again, Kennedy tried to diplomatically get his way out before Richie started quizzing him about Jennifer Love Hewitt buying him gifts!
Jamie admitted Jennifer is "a very generous person" and that they regularly went on shopping sprees at her expense to Tiffanys and Cartier, where they purchased matching love bracelets.
Then, in typical Richie style, came the TMI segment.
Richie quizzed Kennedy about his sex life with the actress and about how he never got her pregnant (you'll have to listen to the interview to find out!)
Article continues below advertisement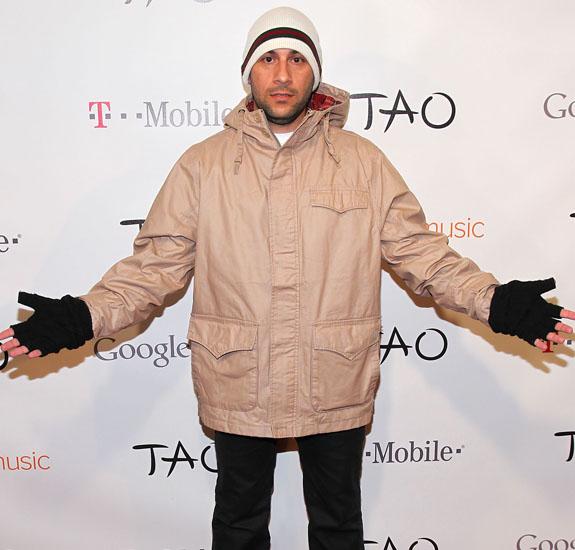 Nik Richie is the outspoken and controversial founder of website TheDirty.com
So, if they were together now, would the timing have been right, would they be two kids deep and living happily ever after?
"Potentially," Kennedy carefully answered. "I mean, I'm a lot more level headed—I still have my issues—I don't know how she is, if she's changed her things too."
And, does Jamie have anything to say on national radio to his expectant ex-girlfriend?
OK! News: Shauna Sand Claims She Hooked Up With Ryan Seacrest!
"Honestly, I just found out the news," he said. "That's beautiful, congratulations… ermmm… I hope to be invited to the christening."
"That's deep," Richie chimed in.
You can listen to the full interview here, and tune in Wednesday nights to Nik Richie Radio for all the hottest celebrity interviews.
How do you think Jamie Kennedy handled the news of Jennifer Love Hewitt's pregnancy and engagement? Sound off in comments below and tweet us @OKMagazine