NEWS
Colton Eases on Down the Road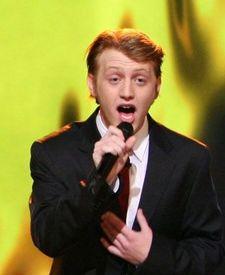 American Idol contestants have gone on to star in blockbuster movies and hit Broadway shows, even Oscar glory. Now season seven evictee Colton Berry is already set to start his post-Idol career on Friday —with a community theatre production of The Wiz.
Just two weeks after the 18-year-old got booted from the Top 24, a production of the musical that he has directed is opening in his native Shenandoha Valley. According to the News Virginian local paper, Colton directed the Wizard of Oz adaptation "partly long-distance" while he was on Idol.
Article continues below advertisement
"It's an amazing cast," Colton told the paper. "It's gonna be a good time."
The website for the ShenanArts theatre in Verona, Virginia, promises: "With some youthful tweaks and twists and a dash of modern technology, this funky, new take on the little girl, Dorothy, and her trip easin' on down the yellow-brick road is sure to be a hit with the whole family!"