NEWS
Dawn Wells Sets Record Straight About Arrest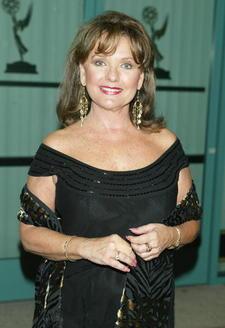 Former Gilligan's Island star Dawn Wells clears the air about her recent traffic indiscretion, asserting that the marijuana found in her car the night of her arrest was not hers.
"I need to put the kibosh on rumors. It was my birthday and I was coming from a dinner. The marijuana found in the car was not mine," she tells Entertainment Tonight. "The marijuana charge was dismissed and the person whom it belonged to went to jail. There was no DUI charge. I want to make it clear that I was charged with a traffic offense."
Article continues below advertisement
The 69-year-old actress was pulled over on Oct. 18 in Teton County, Idaho, for swerving, whereupon police discovered the marijuana. The possession charge was dropped when a third party came forward to claim ownership of the drug. Dawn attributes the swerving to fumbling around with the heater control, not to alcohol despite failing a field sobriety test.
"I was trying to turn on the heater and was in an unfamiliar car. But I've only had one ticket in my life and I was going seven miles over the speed limit," she says.
As for the flunking the sobriety test, Dawn believes it was due to the inexperience of the arresting officer, who had only been out of school for a few months. He is currently under investigation.
While the police report also states that she picked up three hitchhikers, Dawn denies that ever took place. "I've never given a ride to hitchhikers in my life. I don't know where that came from."
Initially sentenced to five days in jail, Dawn was in turn suspended and is currently on probation for the offense.
For more on Dawn, tune in to ET tonight!