NEWS
Marriage Wasn't Pam-tastic for Kid Rock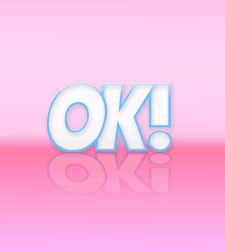 A year after his marriage to Pamela Anderson came crashing
down, Kid Rock admits that life with the former Baywatch babe wasn't a day at
the beach. "Getting married was a ball," the rocker tells TV's Extra.
"Being married was a nightmare."
Despite
the seeming unlikelihood that the pair would last and the bitterness that
surrounded their divorce, the "Amen" singer was pained by their parting after
only three months. "Yeah, of course you are hurt. Whenever you go through
Article continues below advertisement
a divorce and you are in love with another person, you are hurt."
He admitted that he misses Pam's two sons, Brandon and Dylan,
and understands the pain the boys must also have felt in the wake of the marital
mess. "The sad thing is there were kids involved," he said. "They don't make as
much sense of it as we do as adults."
Kid had played the bachelor — and sometime brawler — since the split, but he tells Extra he wasn't shocked that his ex re-tied the knot so quickly, sharing "I do's" with Rick Salomon in Las Vegas in early October. "At this point in my life, nothing is really surprising."