PHOTOS
While You Were Sleeping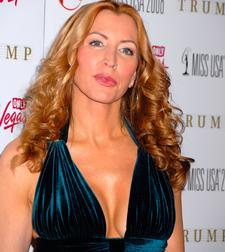 Apr. 15 2008, Published 1:48 p.m. ET
View all comments
Paul McCartney's ex-wife Heather Mills isn't making any friends on this side of the pond. The famously unpopular former wife of Sir Paul judged the 2007 Miss USA Pageant over the weekend and was booed by the audience — and not well-loved by the show's producers either. Insiders say that Mills refused to sign a contract saying the show could be rebroadcast unless she would be financially compensated. According to an insider who spoke with Page Six, the contractors who booked Mills say they'll never work with her again. Meanwhile, Mills is planning to move to the States because she thinks she'll fare better here than in Ye Olde England.
Article continues below advertisement
Robert Downey Jr.'s new superhero flick isn't about any ordinary tights-wearing guy with incredible supernatural powers. He stars in Iron Man, about a guy who manufactures his own superhero get-up. "Superheroes are great, but superheroes who manufacture weapons, then build a suit of armor that they wear and fly around in makes for the ultimate nerd-gasm."
Curb Your Enthusiasm will definitely be back for another season, says show co-star Susie Essman. At Comedy Central's Night of Too Many Stars autism fundraiser this weekend, the show auctioned off a walk-on part for an audience member. Essman remarked that "I can't tell you how incredible it felt to be able to yell and scream at Larry David again and tell him to go bleep himself one more time."