NEWS
Breaking News—Kanye West Will Debut Baby North This Week! Get The Details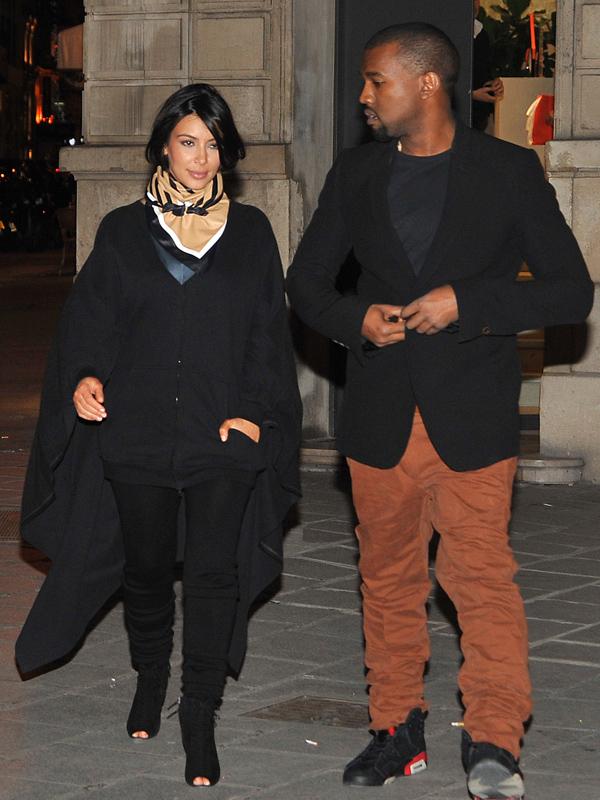 Have you been watching Kris Jenner's talk show, Kris? No? Well set your DVR for Friday, because on Friday, Kanye West is going to be making an appearance on the show and he's bringing his daughter with Kim Kardashian, North West, with him. Yes, you read that correctly.
OK! News: Kanye Gushes about Kim and Baby North
E! News reports that unfortunately the actual baby won't be there, but Kanye will be showing off a pic of his daughter to Kris and to the audience. And according to an audience member who was at the taping of Friday's show, North West is, of course, gorgeous:
Article continues below advertisement
"North is very beautiful. She has big cheeks, a lighter complexion than Kanye, but closer to Kanye's color than Kim's. She has straight black hair and almond eyes just like Kim. She has a round face and is really cute."
We hear that the pic he shows features the baby without her parents, and also shows her wearing a dark, "expensive"-looking onesie. Also, Kanye is rumored to be getting final approval on the episode before it airs, and that the reason he decided to finally reveal North is because he's tired of being hounded by the paparazzi. Makes sense.
It also totally makes sense that the first time we'll see Nori is on TV rather than via a four-page spread in a magazine, right? Actually, either one would totally make sense for a Kardashian.
Photos: The First Official Photos of the Royal Baby
Are you excited to see pics of North on Kris? Are you happy to finally get a glimpse of the baby? Tweet us @OKMagazine!