ROYALS
Abandoning Prince Harry 'Could Have Devastating Consequences,' Royal Expert Spills
Amidst the never ending slew of accusations and gossip, Queen Elizabeth is refusing to give up on her grandson, Prince Harry. Sources spill that the shocking reason is because of concerns for his mental health.
Article continues below advertisement
Royal expert Angela Lavin has recently spoken out on Twitter about the roller-coaster ride relationship between the Duke of Sussex and his family. According to Lavin, the Royal family is now very worried that Prince Harry may be on the verge of a mental breakdown.
The concern is so troubling, especially to the Queen, that the family won't be "slamming the door" on the Prince anytime in the near future.
Article continues below advertisement
"My view is that Harry's family in London are very worried about his mental health," Levin tweeted in response to another user commenting on whether or not it was "too late" to bring Prince Harry and his wife, Meghan Markle, back into the Royal family.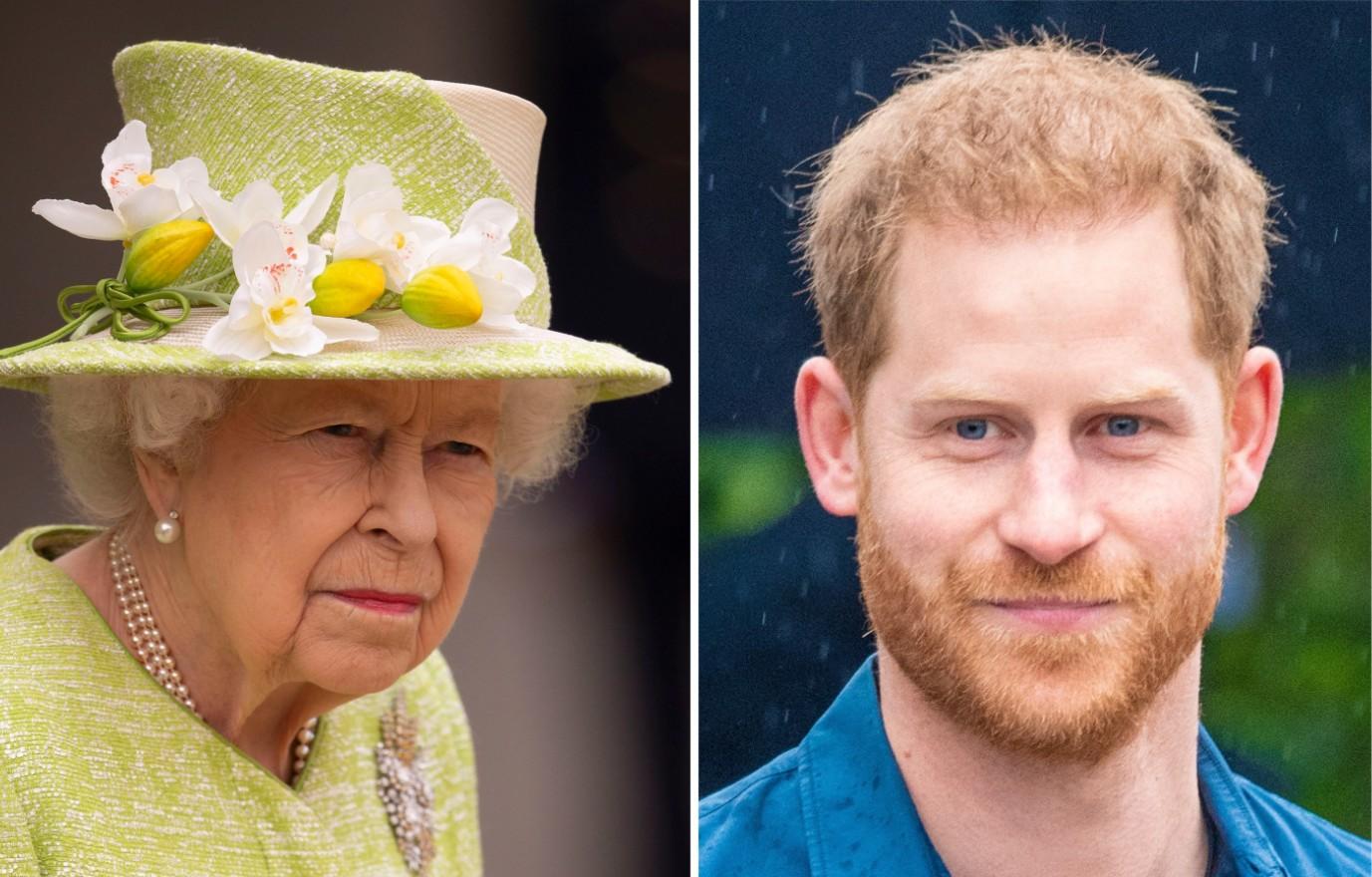 Article continues below advertisement
Levin added, "[They] think slamming the royal door in his face could have devastating consequences." What exactly she means by "devastating" is not clear, but one could clearly assume the worst.
It was also revealed that the Prince would "absolutely" be invited to Queen Elizabeth's Platinum Jubilee. The Royal event takes place over four days and is in honor of the Queen's momentous 70 years on the throne.
Article continues below advertisement
Also showing concern for the Prince is his sister-in-law, Kate Middleton, who has been desperately trying to bring both her husband, Prince William, and his estranged brother back together.
"Kate is a brilliant arbiter and peacemaker," the Duchess's uncle, Gary Goldsmith said in an interview. "Every bone in her body is about making friends and doing the best she can... She's trying to mediate."
Article continues below advertisement
Thus far, Prince Harry shows no signs of slowing down when it comes to criticizing his family. The Prince has much more to say when it comes to the ultra-strained relationship between his wife and the royal family.
Once AppleTV's+'s The Me You Can't See, wraps up, the Duke and his partner in crime, Oprah Winfrey, plan to release yet more Royal pain with a follow up titled, The Me You Can't See: A Path Forward.
It is not clear if Prince Harry is truly in danger of a mental breakdown or if the Royal family is just terrified as to what he'll say next.