COUPLES
Surprise! Aubrey Plaza & Jeff Baena Secretly Get Hitched, Actress Calls Him 'My Darling Husband'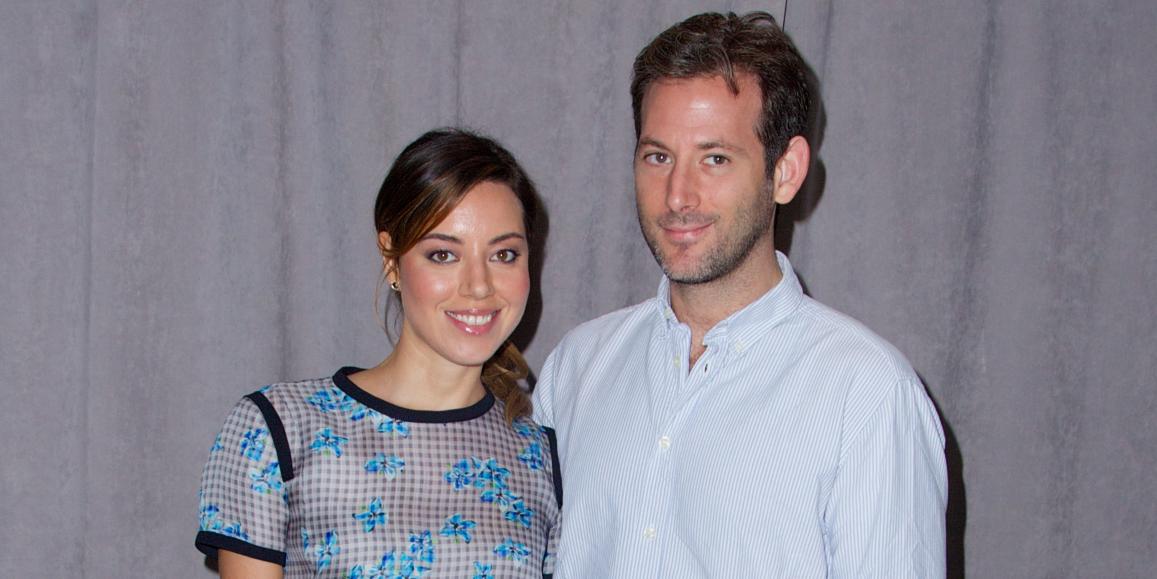 The divorce rate and broken hearts may be at a high thanks to COVID and couples being locked in like sardines for the past year, but not for all. One Hollywood couple's pandemic hearts have grown fonder. 
Article continues below advertisement
Actress Aubrey Plaza, 36, and longtime love director Jeff Baena, 43, have finally tied the knot. The lovebirds have been together since 2011 and have often worked together. Yes, you heard right. A Hollywood couple that works together can actually stay a couple for over a decade and even decide to marry!
Article continues below advertisement
The starry-eyed actress broke the news of their marriage on Friday, May 7, via Instagram (where else?), with a romantic caption that read "darling husband." Her publicist has confirmed the two are indeed wed. 
Plaza has also starred in two of Baena's films, Life After Beth (2014) and The Little Hours (2017). "So proud of my darling husband @jeffbaena for dreaming up another film that takes us to italia to cause some more trouble," a fawning Plaza continued. The words of love work and adventure are in reference to their next movie together, Spin Me Round.
Article continues below advertisement
Hollywood has a long history of shattered relationships, but this pair's relationship seems to thrive under the spotlight. Both Plaza and Baena have found the balance of love and work. Speaking of work, the actress makes her directorial debut in Showtime's new found footage anthology series Cinema Toast created by her Baena. The project was developed while the couple were quarantining at home. 
Article continues below advertisement
"We were quarantined for months and month like everybody else," Plaza recently told PEOPLE. "And we did enjoy it. I think it was, obviously other than all of the catastrophic things happening in the world, just on a personal level, relationship level, was kind of a nice to just be forced to be in one place for that long. Could have gone either way, I guess."
OK! wishes the lovebirds a long and happy marriage.