ENTERTAINMENT
'Law & Order: SVU' Stars Christopher Meloni & Mariska Hargitay Tease Fans With A Steamy 'Rehearsal' Pic
Article continues below advertisement
On Saturday, the popular actors took that steamy chemistry to Instagram with a playfully seductive photo of the two gazing lovingly into each other's eyes and their noses touching.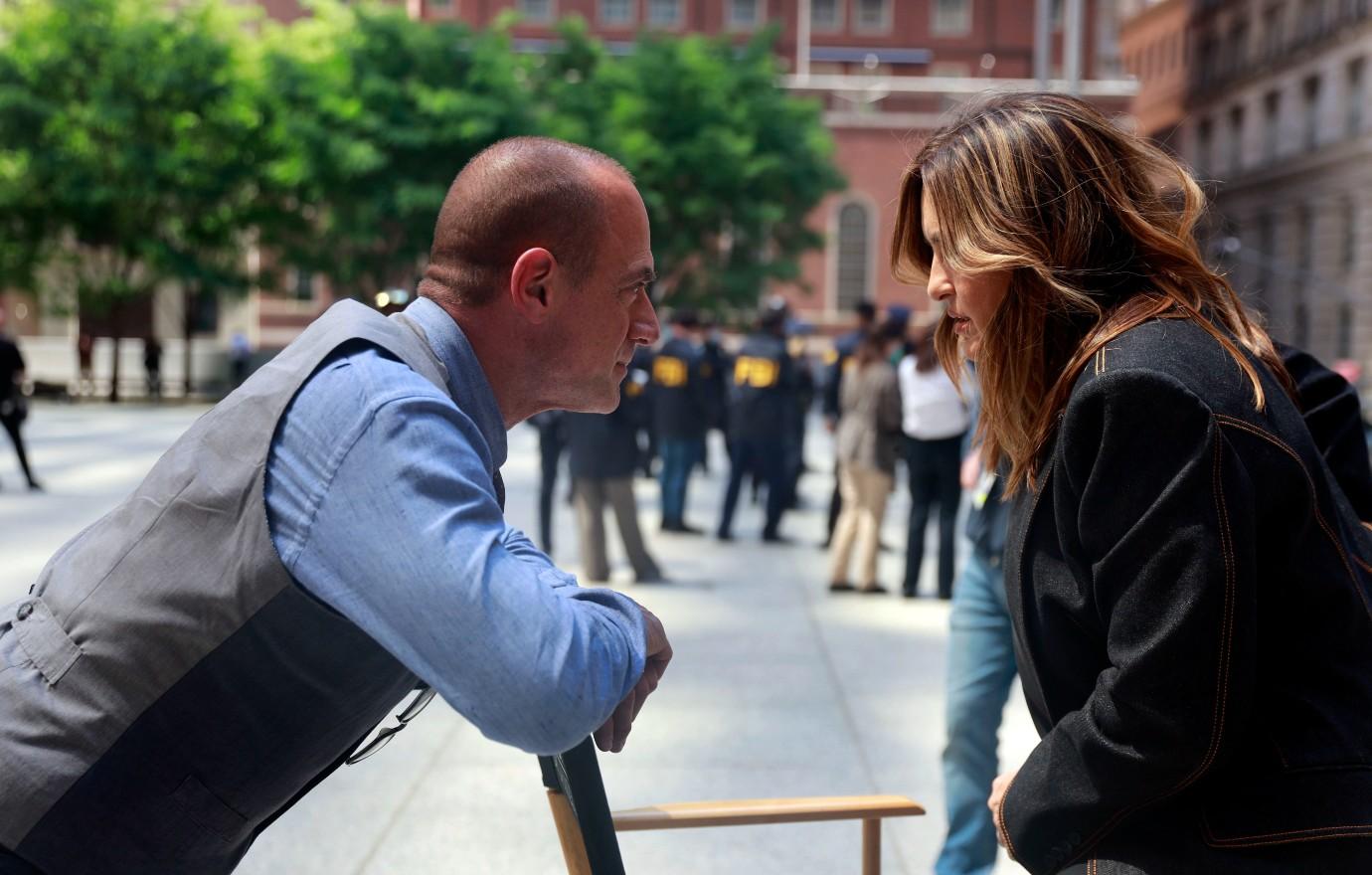 Article continues below advertisement
Apparently, Meloni, 60, was nudged by one of his followers — he currently has over 468,000 — who had just posted a photo of the two actors, captioned, "Can y'all imagine if one day @Chris_Meloni and @Mariska posts a picture like this pretending they are kissing with the caption #Rehearsing."
Article continues below advertisement
The fan continued, "It would be the end of us and the end of the internet."
While the internet didn't end, the pic did probably prompt a lot of smiles when Meloni actually made the lucky fan's day, week and year by doing just what had been imagined with the following words under the image, "#Rehearsing what @Mariska?"
Article continues below advertisement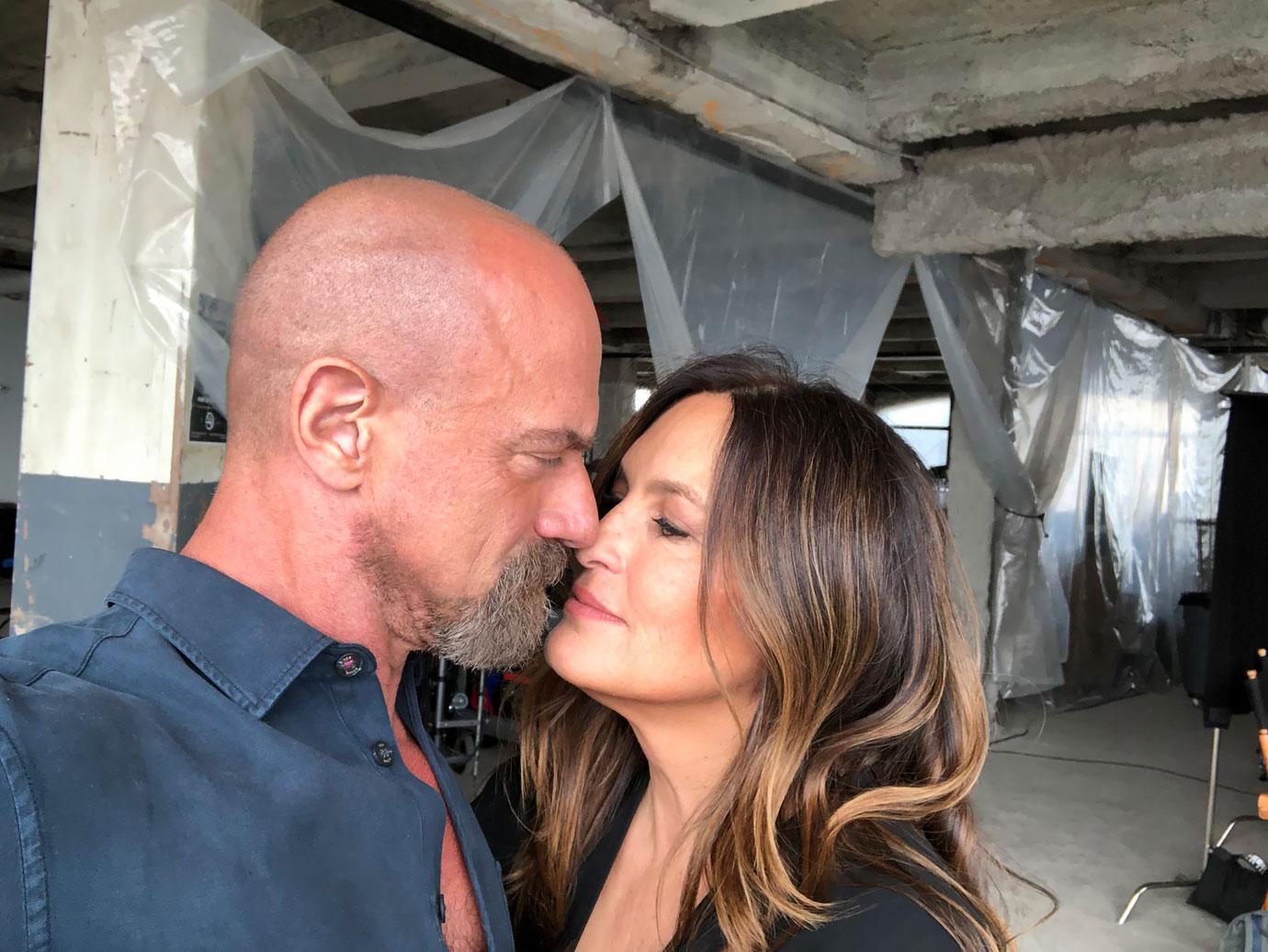 Article continues below advertisement
Both Meloni and Hargitay haven't been shy discussing their on-screen chemistry. Meloni recently told People, "It was Pavlovian: Ring that bell, and you get right into Stabler and Benson."
While Hargitay quipped, "There was so much shorthand between us, which all goes back to the trust we have."
Article continues below advertisement
"He's always made me feel like I could just jump off the ledge, the cliff, the bridge and he would catch me, in so many ways, whether it was comedy or acting or friendship." She added, "It's simple. We have each other's back."
Article continues below advertisement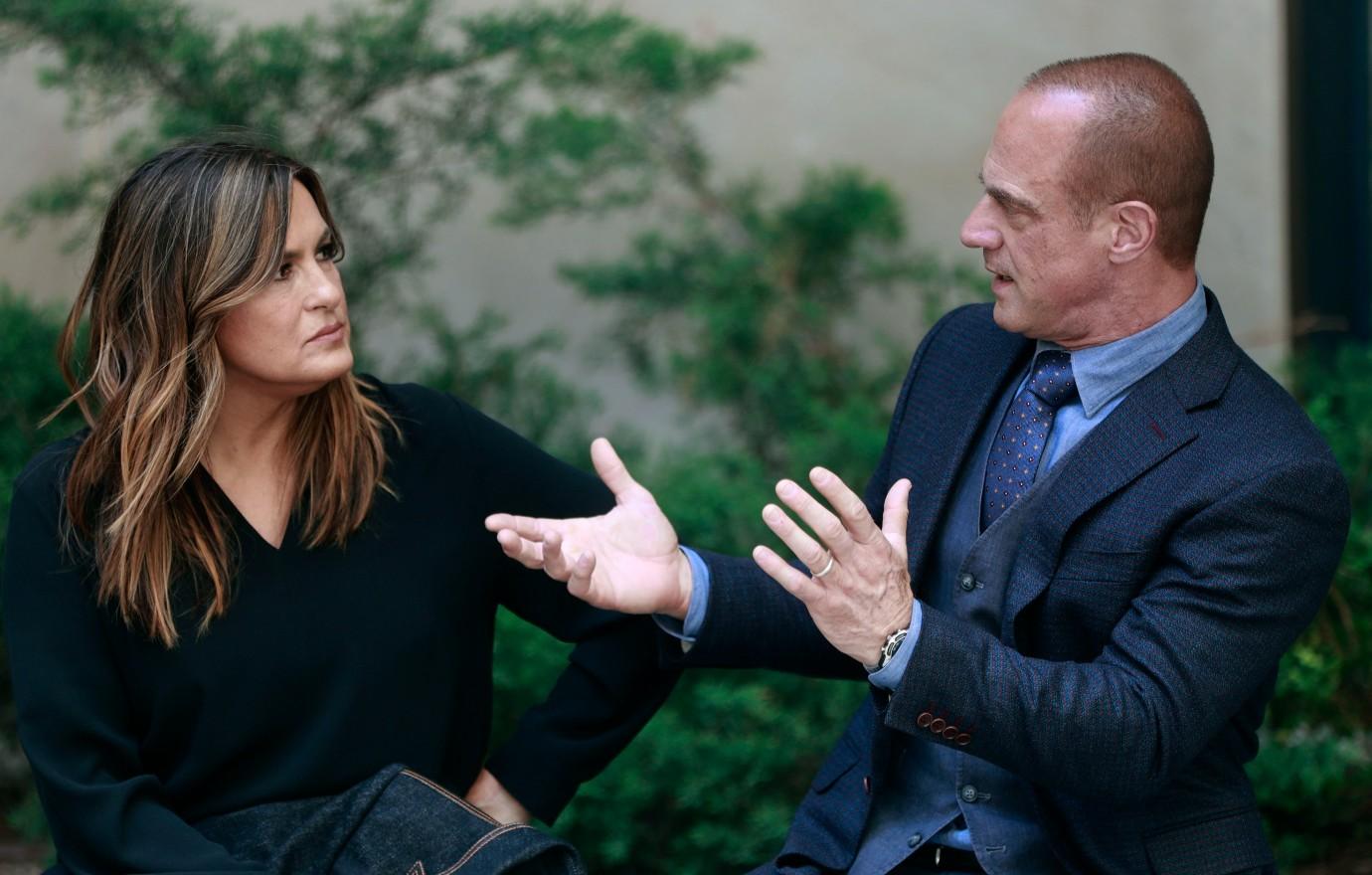 These days the pair have continued their onscreen tease for the spinoff Law & Order: Organized Crime, where Meloni carries on his role as Detective Elliot Stabler and Hargitay as Captain Olivia Benson. The popular show was just renewed for a second season and premieres September 23 on NBC.
The big question is whether or not Stabler and Benson will ever officially become an onscreen couple. According to Meloni who spoke to Organized Crime showrunner Ilene Chaiken, hosted by People, "There's a world of possibility." He continued, "Obviously, we recongnized it when we were always kind of toying with that, leaning into that, teasing with that."