NEWS
Mac Miller's Mom Trashes Unauthorized Book About Late Son, Calls It A 'Disservice To Malcolm's Legacy'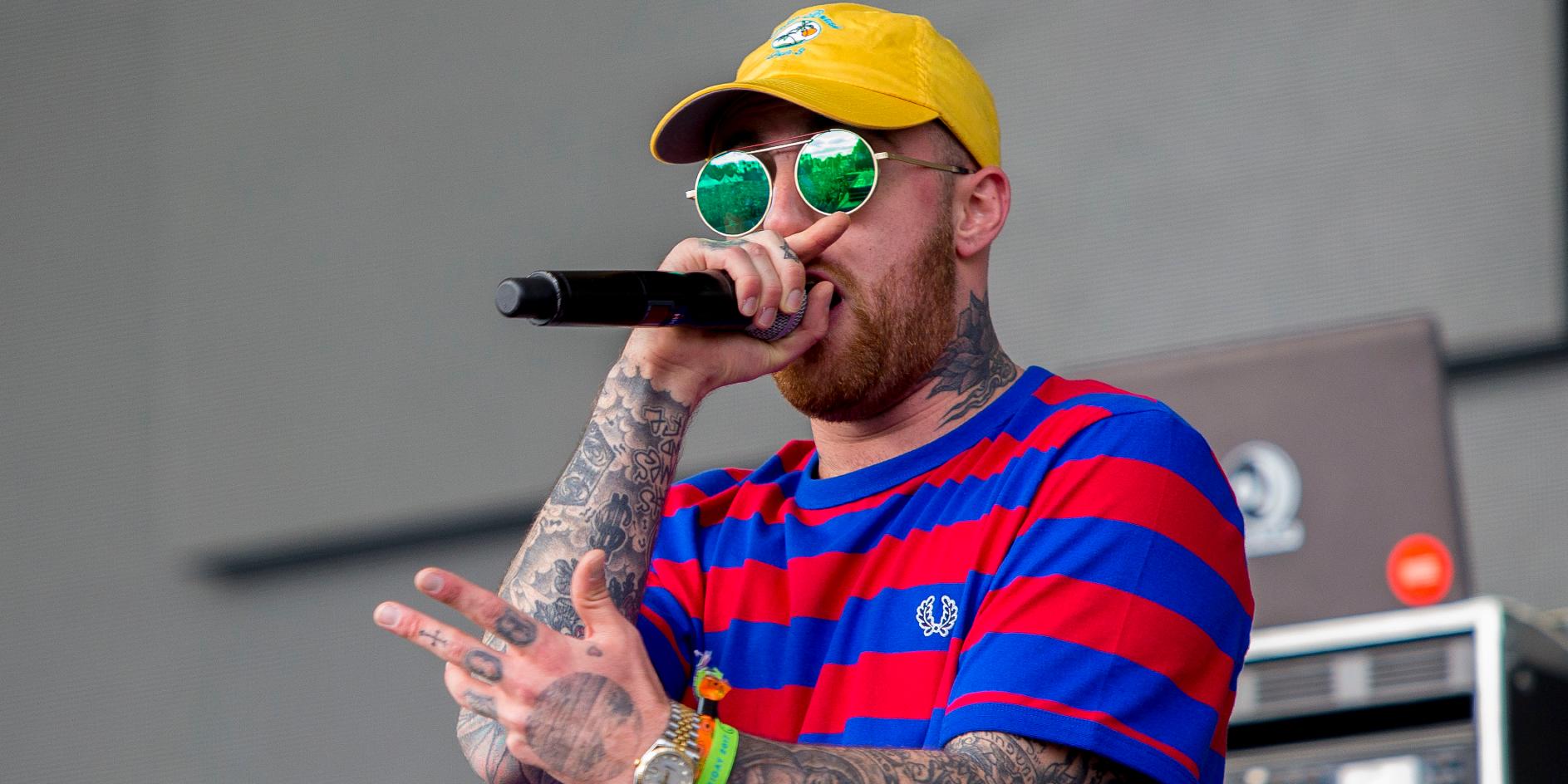 Karen Meyers, the mom of the late rapper Mac Miller — who died on September 7, 2018, from an accidental drug overdose — is furious over an upcoming book about her son, calling it "exploitative." 
Article continues below advertisement
Meyers is not holding back, telling fans, "It has come to the attention of the family and friends of Mac Miller that a new book called Most Dope: The Extraordinary Life of Mac Miller by Paul Cantor has recently been made available for pre-order."
According to Meyers, via a lengthy Instagram statement posted Friday, May 7, the book is not authorized or endorsed by Miller's family and has been penned by a writer with whom her son (real name Malcolm James McCormick) did not have a relationship. The family of Miller are claiming that Cantor never had any "meaningful access to those closest to Malcolm – friends, family and collaborators." 
Article continues below advertisement
Before the book was even written, she said that Miller's family went so far as to confront Cantor and tell him that they were "uncomfortable" with his plans to go forward with a book and that they would not support it.
Article continues below advertisement
Family member's of the late rapper are unhappy with the book and feel it is a "disservice to Malcolm's legacy," she said. But that didn't stop Cantor from going forward with the book, which is already available for pre-order. It's also interesting that Cantor's book comes out at the same time Miller's estate announced a book they do approve of written by Donna-Claire Chesman.
"While we can't definitively speak to the intention, we cannot help but feel the timing of it being made available for pre-order is meant to capitalize on the interest in Donna-Claire Chesman's recently-announced The Book Of Mac with the expectation that people will confuse this book for Donna's."
Article continues below advertisement
Meyer's continued, "We have been consistently disappointed by the author and publisher's decision o pursue this book given their full understanding of our discomfort with the circumstances under which it was authored, but utilizing Malcolm's birthdate as a marketing tool is exploitative and incredibly disappointing."
Article continues below advertisement
Responding to Miller's family, Cantor recently told Page Six, "I'm a journalist with nearly twenty years of experience, having been fair and honest in my reporting on the biggest celebrities to people in the smallest corners of everyday life. My credibility is unimpeachable and I don't take his family's claims lightly. It's unfortunate that they feel this way."
Article continues below advertisement
However, in his own defense, Cantor said, "They were made aware of the book at its inception with the utmost best intentions, and they chose to not participate — which I respected. This book was approached with love and care. 
"And [Miller]'s friends and other people close to him, as well as numerous people in the music industry, did willingly speak to me. I sat through countless hours of long interviews, many of them emotional and revealing."
Most Dope: The Extraordinary Life of Mac Miller is currently available for sale on Amazon and is expected to be released on January 18, 2022.