NEWS
Flirting With Funnies: How Memix Takes Your Rizz To New Heights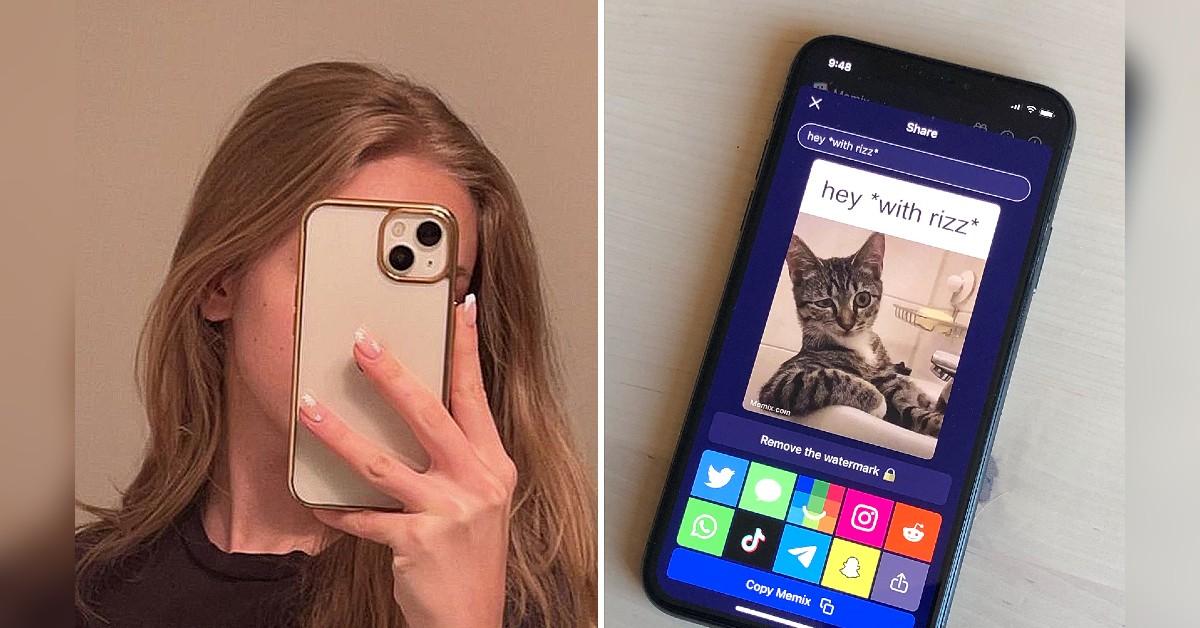 In today's fast-paced world of multiple screens and dwindling attention spans, it's harder than ever to grab attention and stand out, especially when it comes to dating and flirting, where it can be challenging to keep someone engaged in a conversation.
Singles are sick of dry conversations, one-word answers, superficial small talk, and fizzled connections. That's where Memix comes in to help you harness the power of Rizz in your texting game by allowing users to break through the noise and stand out with their witty and creative exchanges, making their conversations more memorable and meaningful. Since launching in December, hundreds of thousands of people have enjoyed using Memix.
"Memes have become the universal language," CEO Abraham Shafi said.
"And now absolutely anybody can be fluent. Memix has a goal to make the process of making memes faster and simpler, making it more accessible for individuals to generate and share memes with their peers."
Article continues below advertisement
Memix is a platform that capitalizes on humor, GIFs, and memes to elevate the dating and flirting experience. With Memix, users can engage with others in a more playful and entertaining way, creating interactions that are more light-hearted, personal, and fun. The innovative app empowers users to instantly turn their texts into meme templates — without having to navigate away to Google the meme or image they're looking for. This enables seamless communication and encourages authenticity.
"Memes are units of culture shared amongst friends and communities. Before Memix, even if you had the perfect idea for a meme, you had to hunt down a template or hit up your meme-genius friend. It was too much work for the average person." Shafi said. "With Memix, you can do it right there in the chat, instantly."
The Power of Humor in Dating
An EliteSingles study found that 97% of respondents see humor as an essential part of a healthy relationship. Humor plays an important role in dating as it can help break the ice and create an instant connection between two people. It can also help reduce stress and tension during awkward first interactions, helping people engage in a more natural and relaxed way, letting their authentic selves shine through and win hearts.
By using Memix, users can inject humor and creativity into their conversations, making them more engaging and memorable. In a sea of text messages, users can stand out by using Memix to showcase their unique sense of humor and wit, allowing them to lead with humor and personality and, ultimately, increase their chances of finding a compatible partner.
Article continues below advertisement
Rizz Texting and the App
Flirting over text is a delicate balance, and it can be particularly hard to be sarcastic and playful without unintentionally coming off as rude or aggressive. Memes let you communicate in a way that's the perfect amount of playful, flirty, and fun without having to worry about offending a potential match. With Memix, users can easily find and share memes and GIFs that fit their personality and style, making it easier to navigate the tricky world of flirting over text.
The app also includes a library of popular and trending memes, ensuring that users always have fresh and relevant material to share in their conversations.
Memix's Impact on the Dating Scene
The Memix app is revolutionizing the way people communicate and flirt online by offering customizable memes on demand. Best of all? The memes are 100% free, and there's no need to sign up or provide an email or any personal details.
The app is helping to break down barriers and encourage more open and creative conversations, leading to deeper connections between users. Users can showcase their personalities and unique senses of humor through the use of memes and GIFs, giving them an edge in standing out among other potential matches. This could lead to more meaningful and authentic connections, as users can more easily find others who share their interests and sense of humor.
While using humor, GIFs, and memes in dating can be a great way to add some spice to your conversations, it's important to be aware of the potential drawbacks. Overusing these forms of communication may cause unintended misinterpretations or insincerity. Plus, if the humor falls flat or isn't well-suited for the situation, you may risk putting a damper on the conversation or even turning off your match. So remember, a little humor can go a long way, but always be mindful of the context and tone of your messages to ensure they hit the mark.
Memix is a game-changing app that is revolutionizing modern romance through humor and Rizz texting. If you're looking to level up your love life and sweep the love of your life off their feet with humor and charm, download Memix today!