NEWS
Multi-Million Entrepreneur Mohamed Coulibaly Enters The World Of Fashion Design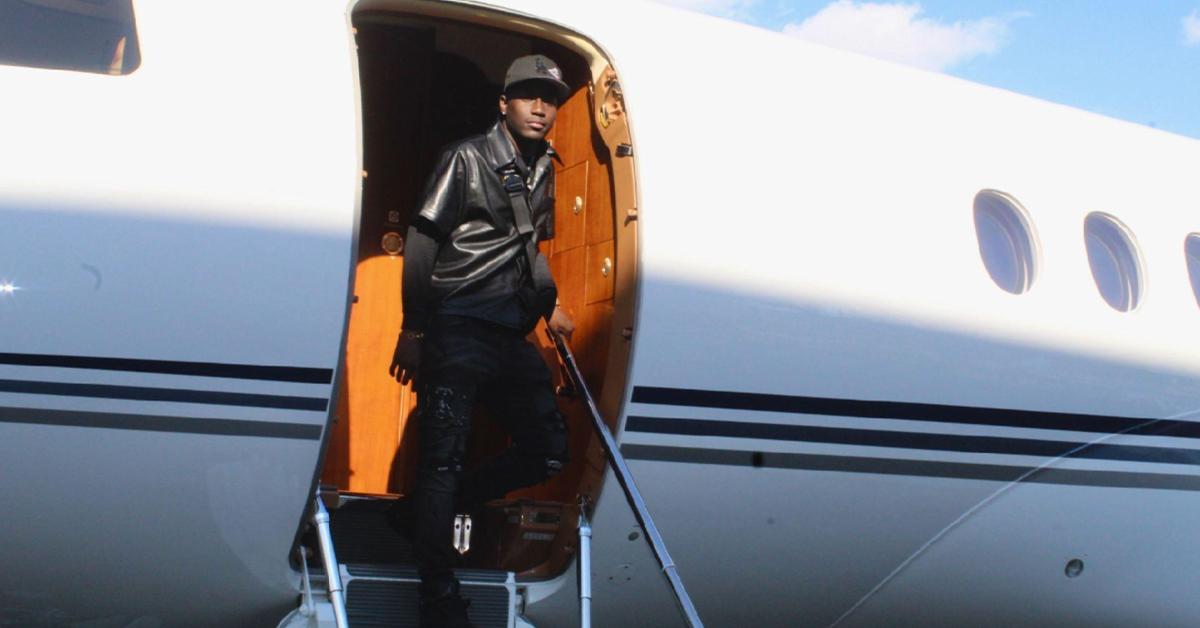 Fashion's never-ending transformations help keep life exciting and novel. The fashion industry ranks among the top five in terms of global economic impact. It is characterized by a wide variety of products, rapid turnover, unpredictable demand, and complex supply chains. In the past two decades, this sector has seen a positive change, attracting the attention of high-profile investors such as Mohamed Coulibaly.
Mohamed Coulibaly is a young, self-made multi-million investor making notable moves in the entrepreneurial world. He owns and runs numerous ventures across various industries, such as Motion Apparelz, a fast-growing clothing brand notable for its unique fashion designs and apparel. Coulibaly is also invested in the sports industry with his brand, First Waves Sports, an international soccer agency providing comprehensive services in player representation, marketing, consulting, and sporting event management.
Article continues below advertisement
Coulibaly stands out for his endless passion for the fashion world. He has always been intrigued by the industry's dynamics and the untamable power and influence it holds in society. He has since invested many hours and resources to scale Motion Apparelz into a key player offering fashion enthusiasts authentic and timeless apparel.
Like their tagline, "Having Motion Not Emotion", Motion Apparelz is now the top brand swiftly dominating the industry. Through the brand, Coulibaly was featured in top media, including New York Weekly, LA Weekly, and Haute Living, among many others. This coverage elevated the Motion Apparelz market presence, with clients spread nationwide.
As a part-time professional soccer player, Coulibaly also leverages his sporting world network to market the Motion Apparelz brand. "I am an athlete as well, but my passion is entrepreneurship, and I use the connections I made from my sport and many more to scale my businesses," he says. His goal has always been to share his fashion sense with others, and there is no better way to do it than to start from within.
However, being a young entrepreneur comes with its challenges. Entrepreneurship is known to be demanding as you are your own boss, managing every aspect of the business. Time management is a significant hurdle for most business people, and Coulibaly is no exception. In addition, he had to overcome self-doubts and inner fears bypassing thoughts such as the "You're too young for this" ideology. "I went against the status quo in my family and showed them that age doesn't matter as long as you can comprehend the task at hand," he adds.
Coulibaly now leverages his story to help others believe they can bet on themselves. He emphasizes having the disciple, passion, and drive to make sure you don't lose that bet. Discipline will take you way farther than passion. Learn to trust the process and distinguish yourself from the many entrepreneurs stuck in this mindset of "I'm locked in". Enjoy your hustle while also pushing yourself to become better every day.
In the near future, Coulibaly has high aspirations of creating a new subgenre of fashion, athletics, and music by collaborating with others to capitalize on the rising popularity of soccer in the US and his connections with prominent figures in the hip-hop industry. His fashion brand, Motion Apparelz, has the potential to usher in a new era in fashion.