ROYALS
'Very Shocked': Prince William Has Had Enough Of Brother Prince Harry Trashing Their Royal Family
Prince William and Prince Harry's strained relationship continues to be tested to the limit thanks to Harry's unfiltered blabber mouth. Harry, 36, just can't stop from keeping his private life dirty and juicy and William has reportedly had enough. 
Article continues below advertisement
William, 38, "is very shocked by the amount of things that his brother has said over the last few weeks," according to True Royalty TV cofounder, Nick Bullen. Bullen, who spoke to Us Weekly is referring to Harry's recent revealing interview on Dax Shepard's "Amchair Expert'" podcast earlier this month, where the talkative brother compared growing up in the royal family as "living in a zoo."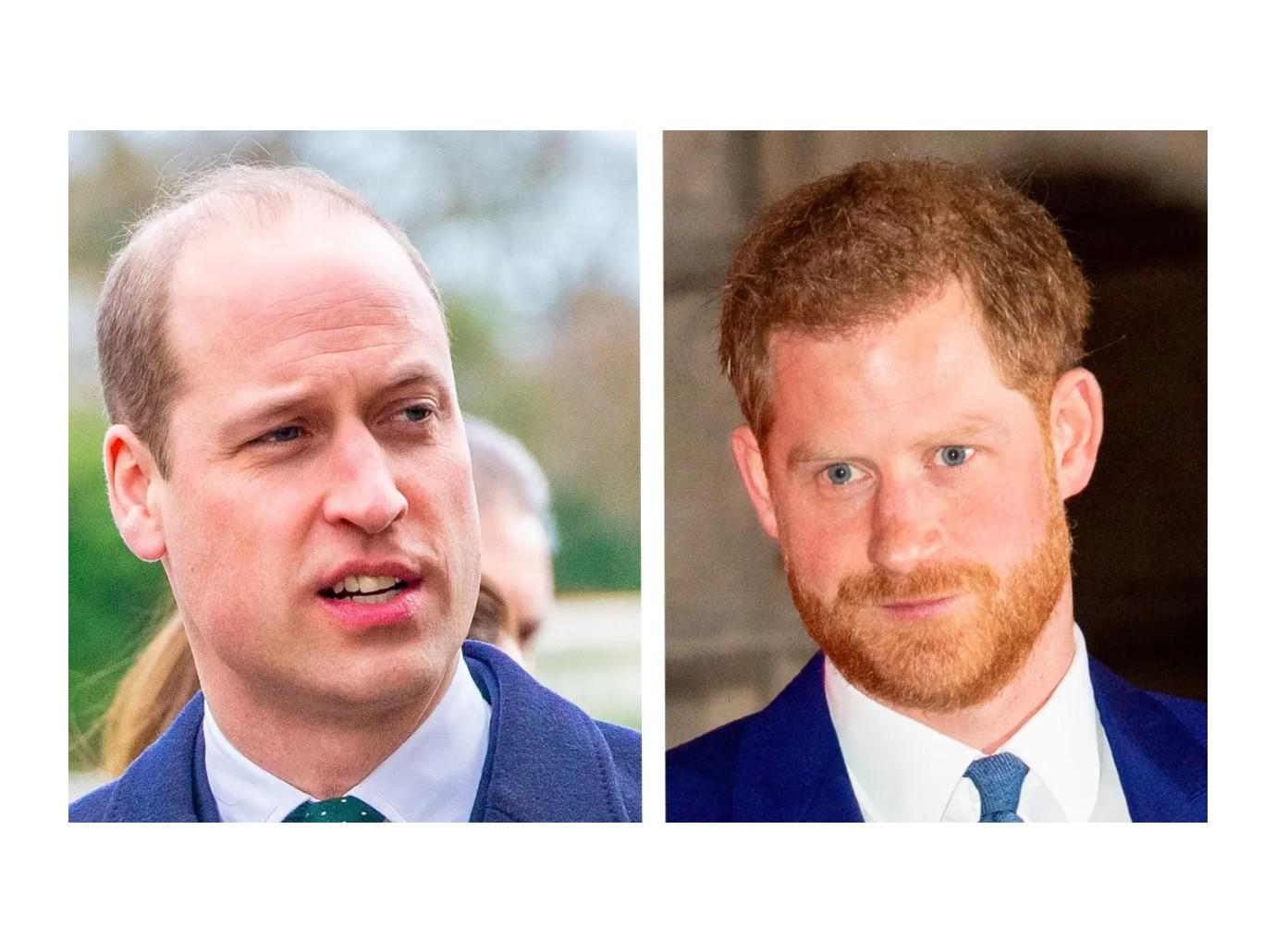 Article continues below advertisement
Bullen blames much of the brother's fractured relationship on their wives not getting along. "Meghan has been pretty clear about her views on Kate [Middleton]," said the royal expert. "In every family, when [one] sister goes for slightly more [confrontation] with the other, then that doesn't help the husbands in the middle."
Article continues below advertisement
The question is, can the brother's relationship ever be repaired as long as the two stay married? According to Bullen, not if Harry keeps on talking... and talking...
Bullen added that the entire royal family would be pleased if Harry would just "please stop speaking" and airing out his dirty laundry for the world to see. "I'm sure the royal family and the various royal households just want a moment of calm and are saying, 'Let's not have any more headlines. Let's just have a period when no one's speaking," he said.
Article continues below advertisement
Probably no royal is more hurt by Harry's recent no-holds-barred interview than Queen Elizabeth II. "The queen is unimpressed with Harry's latest interview and found it hurtful. It hasn't done their relationship any favors," an insider told the outlet. 
The source went on to share that red-headed royal's unwillingness to shut it "definitely hasn't helped him with healing the rift," between his royal family as it's widely reported that William and Harry have not been talking with no end in sight to the royal feud. 
Article continues below advertisement
The growing riff has been brewing for some time. However, things came to a head when Harry claimed during the now infamous Oprah televised interview there was racism within the royals as one unidentified family member questioned what color Meghan's child would be. Harry went on to share that William was "trapped" by his role as the future king of England. 
The question still remains if the royal brothers will ever once again be on speaking terms. But for now, it appears that as long as Harry keeps finding a new royal "scandal of the week" to make public, there will be no brotherly love anytime soon.