STYLE
Truffoire Reviews — A Luxurious Addition to Your Regimen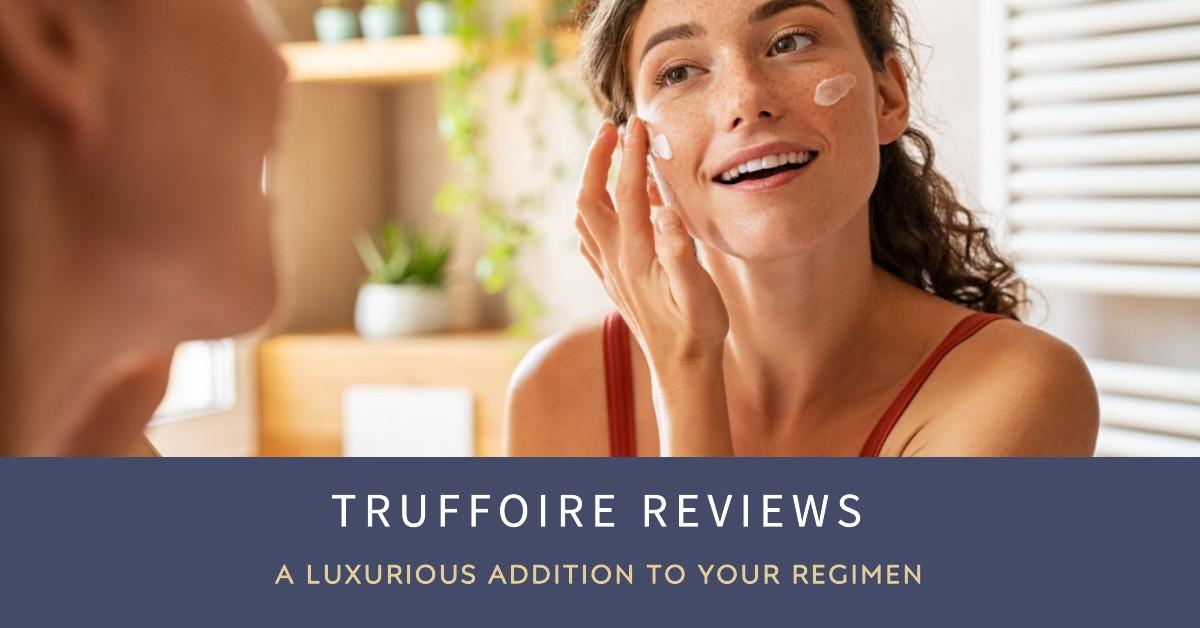 (Skin Perfected: A Luxurious Addition to Your Regimen)
Article continues below advertisement
Perfect skin is impossible to achieve, but we can go after the healthiest skin! That becomes the goal, focusing on ourselves and taking the time to know what our skin needs will be able to do. If you are along the path of your skincare journey, we have found a brand that will make you feel like your routine is a spa day every day!
In this Truffoire skincare review, you will get to know what this expensive-looking brand is all about and how it can be as good as everyone says it is.
Article continues below advertisement
Truffoire is as fancy as it gets! We found that it carries gourmet skincare that promises visible and achievable results by simply being effective. The bonus is that they bring you the ultimate skincare experience with every jar and bottle of their truffle-infused products. If you want soft and smooth skin, Truffoire has the solution for you.
We were looking for a skincare brand that uses the finest ingredients, products that are gentle on the skin, and one that is free of harsh chemicals and any of those artificial components, and all points led us to Truffoire products!
What is Truffoire and Their Truffle-Infused Skincare?
Truffoire is a luxury skincare brand known for incorporating truffles at the center of their formula. Truffles, which famously help dishes add a potent aroma and decadent taste, now grace the skincare world with their essential fatty acids, vitamins, antioxidants, and minerals.
A love for this rare ingredient blossomed into the world-renowned Black Truffle Instant Repair Syringe and into what we have found to be a collection of seven (7) lines, all focusing on different functions and skin issues to address.
These collections are a mix of anti-aging treatments, daily essentials, and solutions that protect by bringing the best of their ingredients to deliver you with:
●Improved texture and skin tone
●Reduced fine lines and wrinkles
●Increased brightness
●Protection from environmental stressors
●A plumper and less stressed-looking skin!
Article continues below advertisement
The Seven Collections
If you are overwhelmed with decisions, don't worry; here are our quick thoughts on their other exciting collections before we get into the two most famous ones to see if any of these selections will fit your routine!
Diamond Truffle Collection - Firming & Lifting
This collection specializes in products that sculpt to keep your skin tight and toned. Each product promotes skin elasticity and targets premature skin aging and wrinkles to keep you looking young and vibrant!
Perigold Truffle Collection - Hydrating & Revitalizing
With two refining treatments and a revolutionary dual-serum, Truffoire introduces a trio clad in gold! Restore and replenish the skin by attracting lost energy back and transforming your skin into a supple and brighter complexion.
Volcanic Truffle Collection - Detoxifying & Radiance-Boosting
If you need help removing dead skin cells and impurities to reveal healthier-looking skin, look no further than this hot collection from Truffoire. This collection is sure to relax and purify with the power of Black Truffle and Volcanic Water.
Orchidea Truffle Collection - Illuminating & Reviving
A collection that focuses on repairing and soothing sensitive skin because reactive skin deserves some love and special care too! Spot treatment, hydrating gel masks, and night repair treatments; this collection promises to help revive the skin after battling pollution, dirt, and makeup all day!
Body Care Collection
This collection is pure indulgence! Truffoire's extensive line goes beyond just the sensitive areas of our face with a spoil-yourself-crazy three-parter to nourish your body, exfoliate deeply, and hydrate intensely with body butter, body cream, and salt scrub.
Their Most Famous Collection
Drum roll, please! There's a reason most of their best-sellers are from these two collections; they have it all! All the best features, protections, and nourishing you would want for your healthiest skin ever reside in the Black and White Truffle Collection.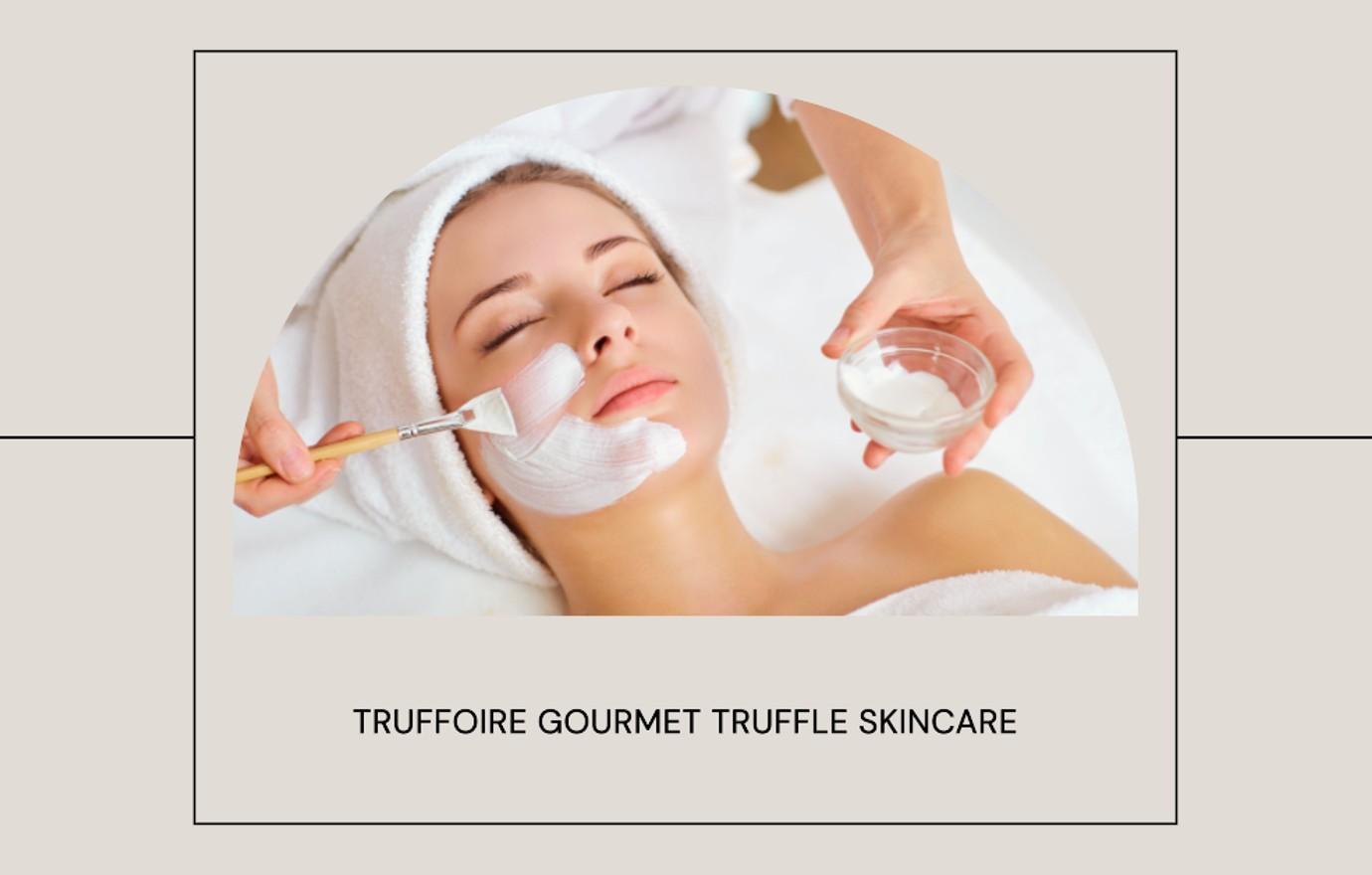 Article continues below advertisement
Black Truffle Collection
The eye-catching sophisticated black packaging alone is enough to get you curious, but it just keeps getting better! The Black Truffle Collection houses its most celebrated and debut product, their targeted wrinkle treatment Black Truffle Instant Repair Syringe, which is number one on our list of must-haves to bring with you anywhere.
The age-defying collection also contains a Vitamin C-purifying cleansing gel, a smoothening facial and eye sheet mask, and a deep renewal Vitamin C treatment. It is a fan-favorite for a reason, garnering positive feedback from new users and loyal customers alike.
White Truffle Collection
This is one of the most luscious daily essentials collections we have ever found, and it looks so beautiful with its frosted bottles and jars of skin-loving goodness! Another popular choice among Truffoire customers is this collection's White Truffle Day Moisturizer.
It is lightweight, so no more sticky and greasy moisturizers! It can also stay up to 24 hours, keeping you hydrated and moisturized throughout the day while it protects and rejuvenates.
This collection also has a hydrating overnight cream, a refreshing eye cream, a firming eye serum, and a gentle facial peeling exfoliating gel.
Article continues below advertisement
Trusted by 500,000 Satisfied Customers Worldwide
The outpour of love for the brand was a mystery to us before, but discovering their dedication to its products and customers was enough to get us on board. It's no wonder Truffoire has been featured in magazines like Forbes, The Eden Magazine, and People En Espanol.
The brand has also been seen on numerous media sites, influential blogs, and news outlets raving about its products and benefits. So, it's not just 500,000 customers loving Truffoire; it's also known bloggers, industry professionals, dermatologists, and other reviewers like ourselves.
Is Truffoire Skincare Worth the Money?
It's a yes from us! If you are looking for a legit, simple, and a luxurious experience for a skincare routine, Truffoire products are our best recommendation for you. From what we gathered, it can get you where you want your skin to be and more.
Truffoire also gets points from us for welcoming all skin types, being paraben-free, cruelty-free, naturally derived ingredients, dermatologically tested, and FDA-cleared. It shows how much they prioritize the quality and safety of their products at each step of the production process.
Article continues below advertisement
Frequently Asked Questions
Q. What does Black Truffle do for your skin?
A. Black Truffles contain amino acids and are a good source of antioxidants that prevent free radical damage, actively protecting the skin. It is also a natural anti-aging ingredient as it promotes collagen production resulting in a younger and smoother appearance.
Q. Where are Truffoire products made?
A. Truffoire products are made in the US.
Q. How do you use the Truffoire Instant Repair Syringe?
A. Use the Black Instant Repair Syringe twice a day for best results. A small amount will do, applied directly to problem areas. Here is a quick video tutorial by Truffoire for first-time users of the product.
Conclusion: Truffoire, Should You Try It?
It is hard to get "the perfect skin," but if you want your skin to be at its healthiest, achieve all your skin dreams by choosing Truffoire. Loved by many for its rare ingredients, exclusive formula, and wide range of targeted treatments and solutions, Truffoire proves to be one of the most sought-after skincare brands on the market today.
Should you try it? Absolutely, if not only to see if it matches your needs. There is always a product for you in the Truffoire line. And if you leave this Truffoire review with one thing is that it definitely lives up to the hype!