PHOTOS
'Bachelor' Star Arie Luyendyk Gives His Best Make-Out Advice Just In Time For Valentine's Day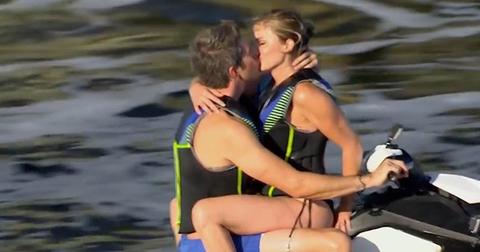 Feb. 8 2018, Published 4:04 p.m. ET
View all comments
Bachelor star Arie Luyendyk, aka the "Kissing Bandit," is known for his "pillow lips," which the bachelorettes on the show rave about. And now the make-out expert is offering his advice on how to kiss, just in time for Valentine's Day! Click through to find out his best tips.
Article continues below advertisement
"It's more about the connection between two people," Arie told People. "I think on the season you'll see I have great kisses and then I have some bad ones, because it's more about how two people are meshing."
"As far as tips go," Arie continued, "I just kind of do my thing. I don't know what I'm doing half the time."
Article continues below advertisement
He said that Ryan Seacrest told him he does the "hair brush" when he kisses women on the show. And sometimes he takes it too far. At one point on the show, he accidentally put his hands through Bekah M's hoop earrings while they were kissing!
Another important factor of the perfect kiss according to Arie is eye contact, but just before the kiss, not during. "Leading into it," he said.
Article continues below advertisement
And then his final piece of advice: "Take your time." Arie added, "be soft." Whatever you say, pillow lips!
What do you think about Arie's kissing tips? Let us know in the comments!