PHOTOS
Nicole 'Snooki' Polizzi Is A 'Hot Mess' & Proud At The Jersey Shore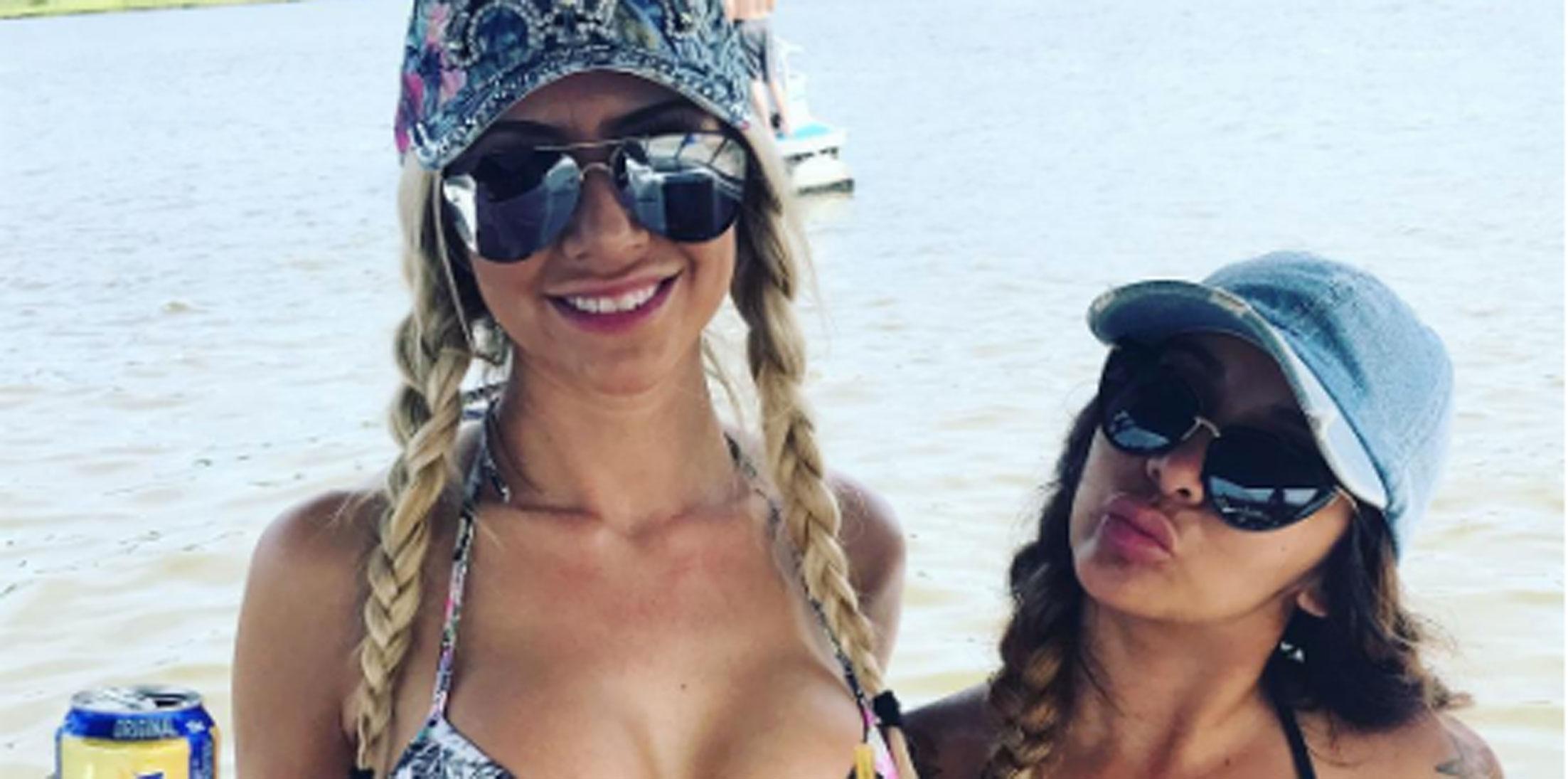 Nicole "Snooki" Polizzi may be all grown up with a husband, Jionni LaValle, and two children, Lorenzo and Giovanna, but that doesn't mean the former Jersey Shore star has given up all of her old habits. Snooki, 29, snapped a photo of herself and a friend down the shore this weekend, with the caption, "#WereBombed #HotMesses #BloatedFromVodka." It seems no matter how old you get, you can never really retire from "ShoreLife," as Snooki puts it. Maybe the MTV star is simply practicing for the Jersey Shore reunion, which is officially happening on the new E! docuseries, Reunion Road Trip! Click through for more proof that Nicole is still just Snooki from the Shore!
Article continues below advertisement
"Yasssss my mawma came to see me this weekend!" Snooki wrote beneath this photo of herself and a friend who was drinking a Twisted Tea.
Although Snooki also captioned the pic "Hags," photos of Snooki showing off her bikini body prove she is no hag at all. Look at those #BodyGoals!
Article continues below advertisement
It's not the first time Snooki has expressed her love of booze and the beach. In this photo from Memorial Day Weekend, she showed herself bringing vodka on her boat. "BlackedOutBy12pm #TakeAJokePeople #OnlyParentsWillUnderstand," she wrote.
Snooki already has her kids loving Jersey Shore life, too. She posted this video of them shouting "Jersey Shore!" She captioned it, "Jesus take the wheeeeeelllllll."
Article continues below advertisement
Here's hoping they don't like the shore as much as their mama, or Snooki is in for some rough teenage years.
Are you surprised Snooki hasn't changed much since her Jersey Shore days? Let us know in the comments below!