PHOTOS
Pregnant Kate Hudson Gets A Big Hug From 'Papa' Steven Tyler In A New Snap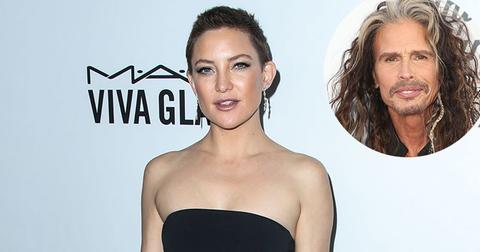 Apr. 17 2018, Published 3:04 p.m. ET
View all comments
Ever since announcing that she is pregnant, Kate Hudson has been positively glowing all over her Instagram page! And her latest snap, a sweet pic of the actress getting some love from none other than Steven Tyler, was no exception. Click through for more.
Article continues below advertisement
It was just on April 6 when Kate took to her Instagram to share the good news in an adorable video that she and boyfriend Danny Fujikawa are expecting a baby girl together—his first and her third (after sons Ryder, 14, and Bingham, 6).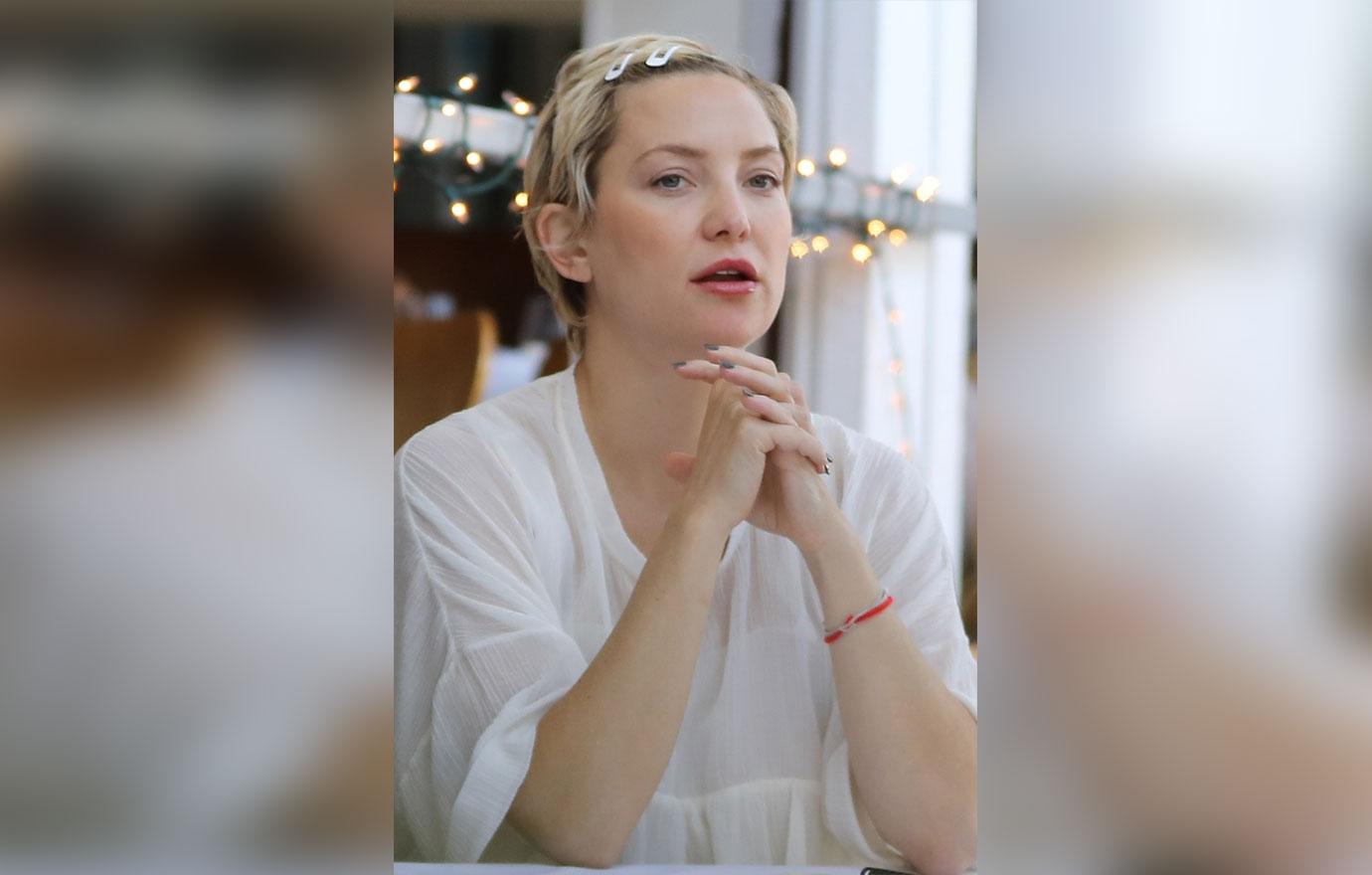 Unfortunately, this pregnancy has not been easy for her. "I have never been more sick! Boomerangs have made me nauseous; Superzoom is an easy way to have my head in the toilet. Food instagrams make me queezy and thinking too much about insta stories made me even more exhausted than I already had been," she revealed.
Article continues below advertisement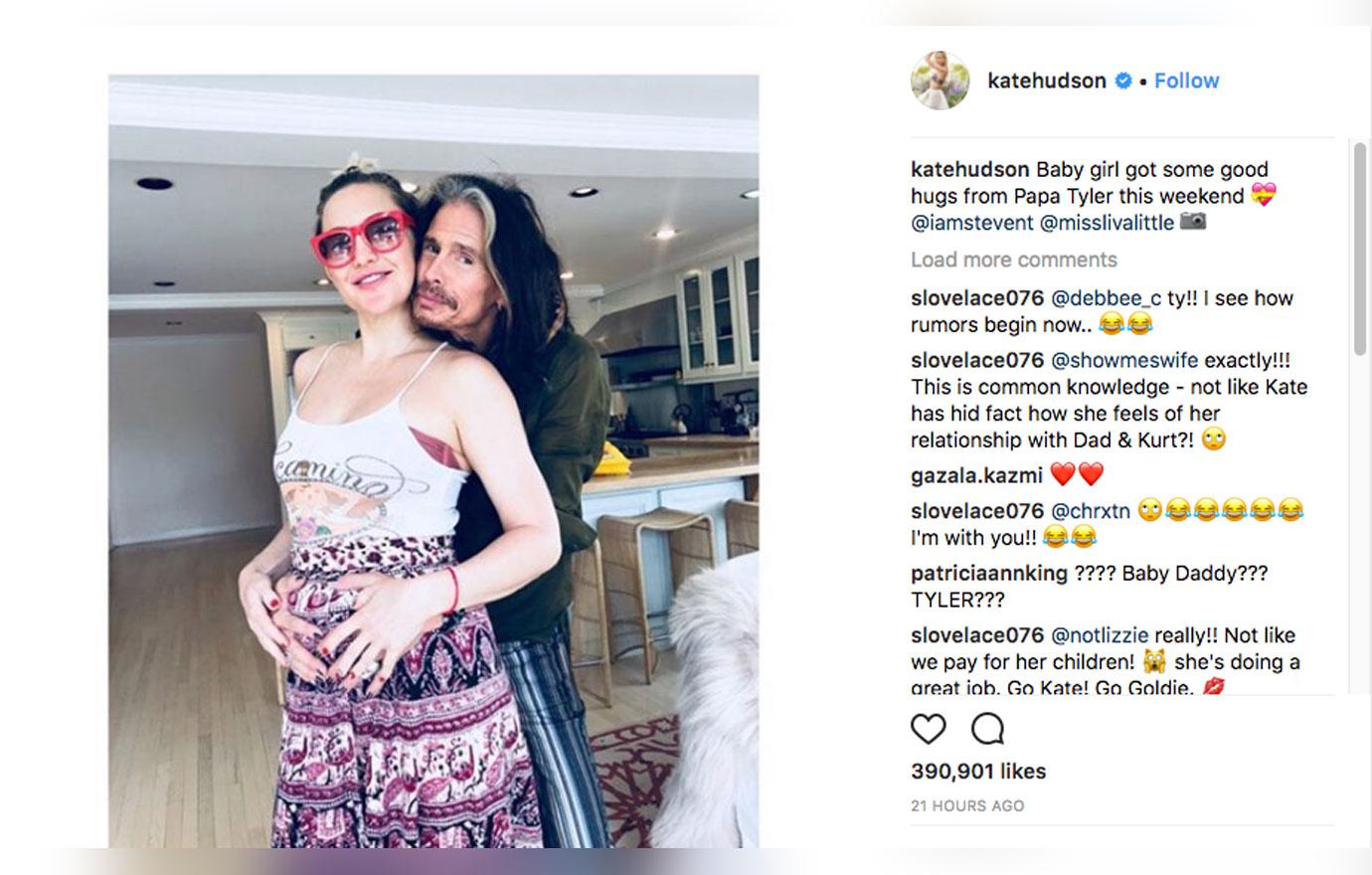 But thankfully Aerosmith rocker Steven Tyler came to the rescue when he showed her some love in the cutest photo, giving her growing belly a big hug.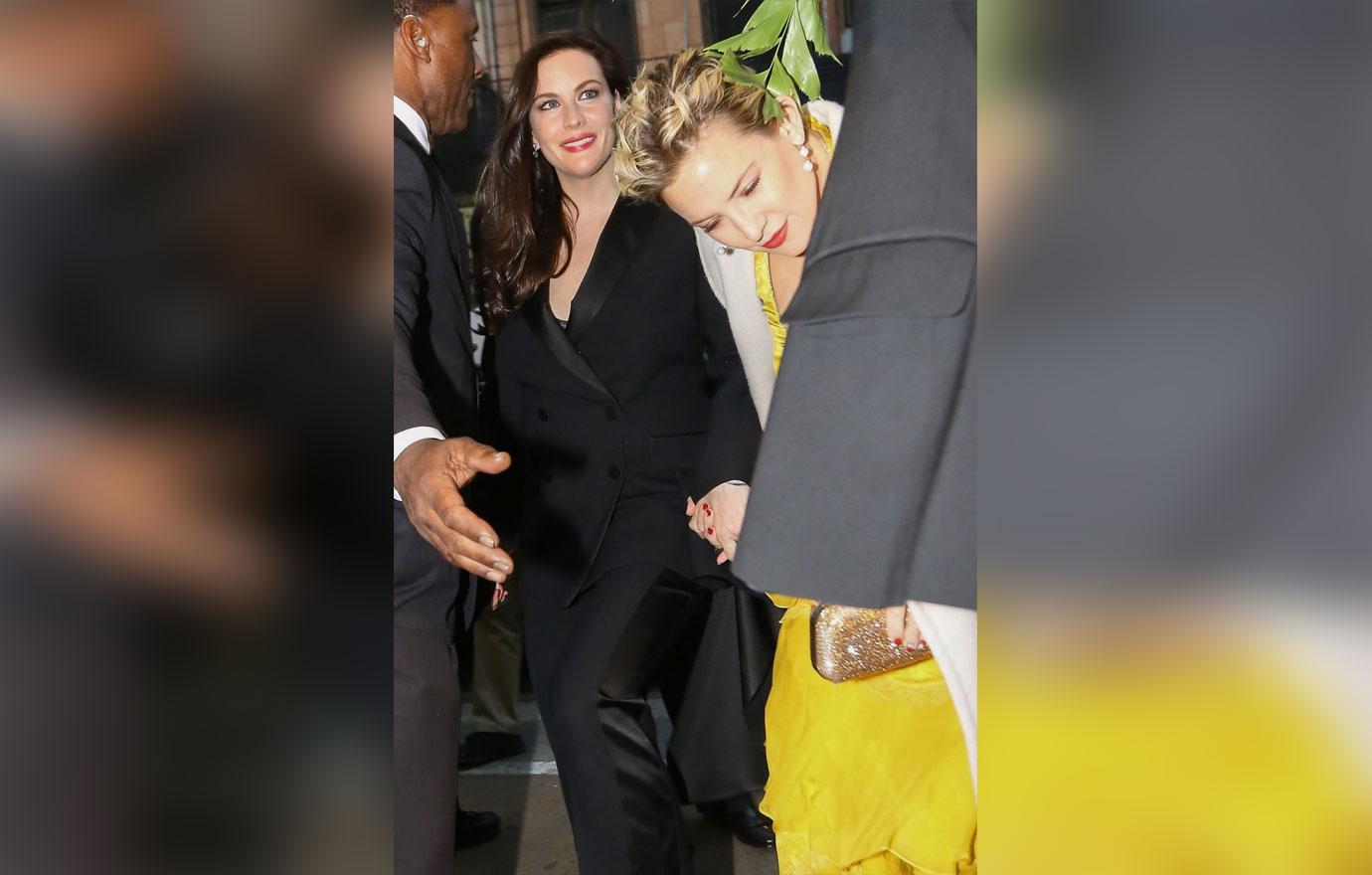 The musician has been a big part of the actress' life, since she has been a longtime friend to his daughter, Liv.
Article continues below advertisement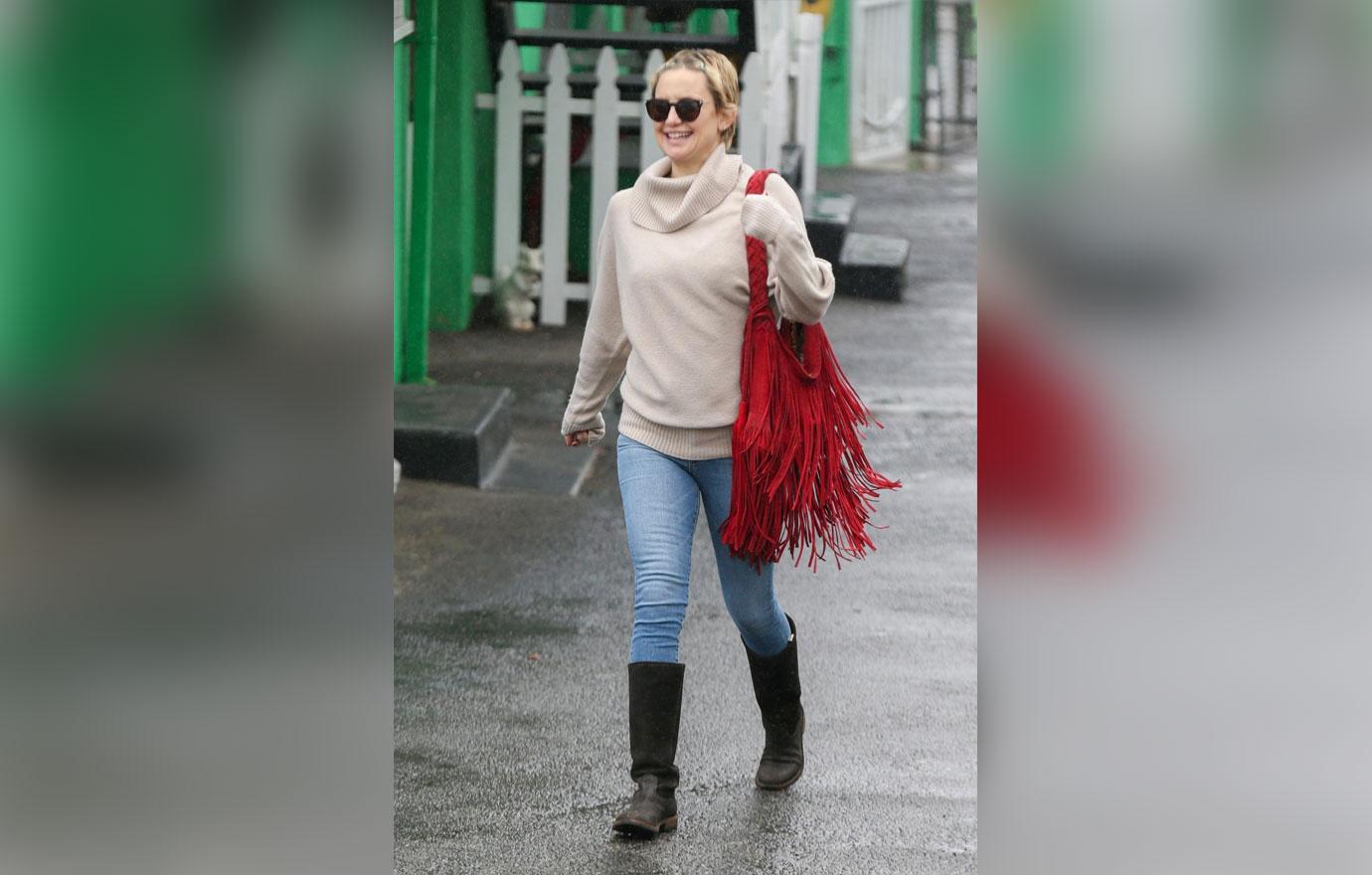 The 38-year-old captioned the cute snap with, "Baby girl got some good hugs from Papa Tyler this weekend ?." Awww!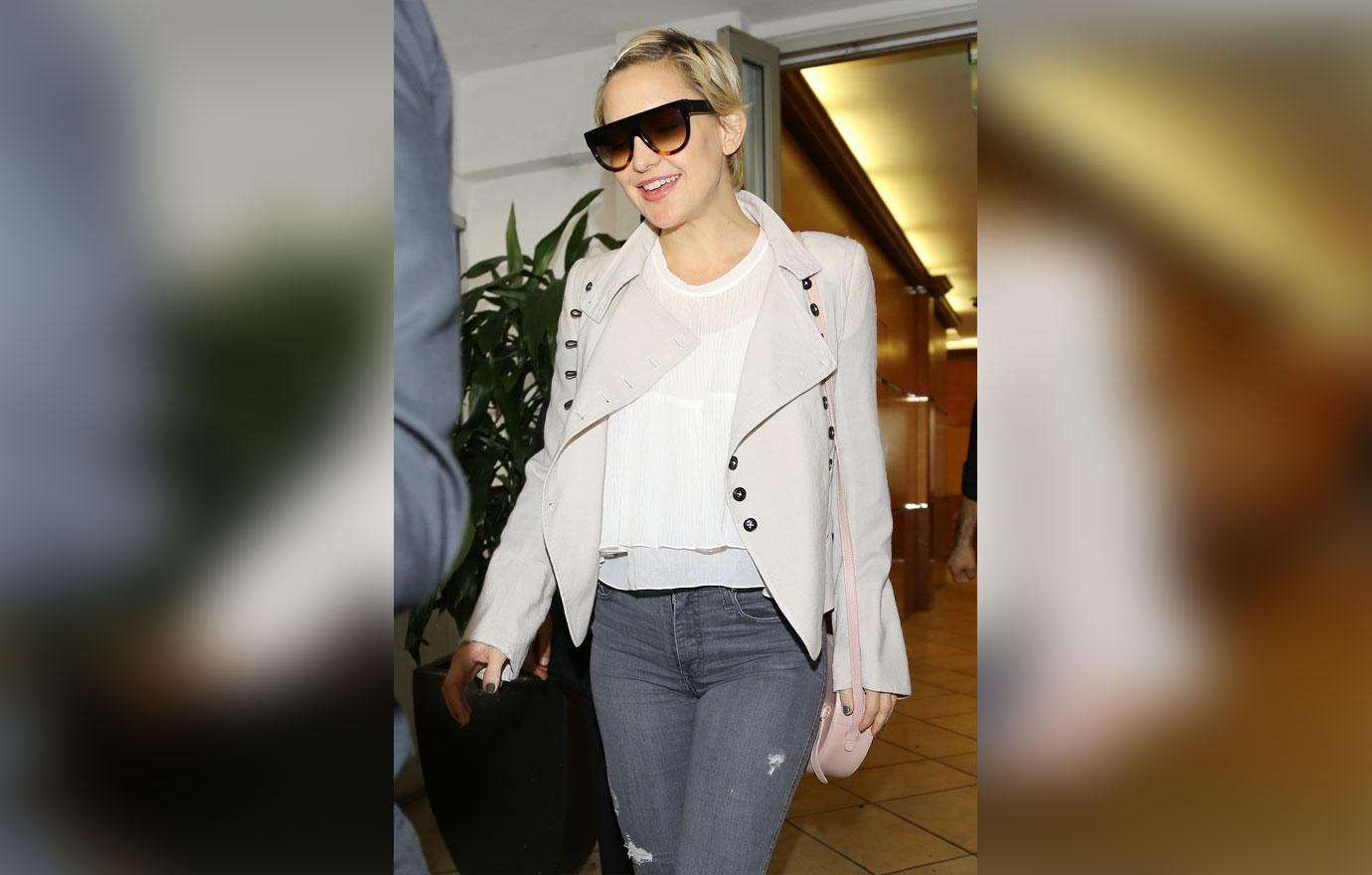 What do you think about Kate and Steven's adorable snap, and what do you think she'll name her little girl? Let us know in the comment section!