NEWS
Deborah Gibson Turns Teacher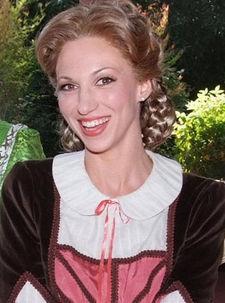 Deborah Gibson is doing it for the kids.
Fresh off the stellar success of this summer's L.A.-based Camp Electric Youth, the '80s pop icon is gearing up to bring a five-day winter intensive version to NYC December 26-30. Performers, ages 10-20, will have six classes a day covering songwriting, acting, vocal technique, dance, music theory, pop performance and more. Wow!
But that's not all. Deborah, 38, plays a teacher in the production of The King And I held at California's Kavli Theatre in the Thousand Oaks Civic Arts Plaza from October 17-26.
Article continues below advertisement
What's Deborah's proudest moment so far? After all, she was crowned the youngest performer to write, produce and perform a #1 single and has appeared on Broadway in Les Miserables, Grease, Cabaret and Beauty And The Beast.
"Probably winning the ASCAP Songwriter of the Year award," the Lost In Your Eyes singer tells me. "I tied with Bruce Springsteen. That was a huge accomplishment because I really fought with the record company to be able to record my own material."
What's her most common fan reaction?
"A lot of times people want to tell me an anecdote about where they were when they heard a song or if a song was a part of them getting together with their current boyfriend or husband," she says. "People love sharing memories with me, which I love, because I feel like my music has been part of the soundtrack to their lives. That's very special. That thrill never wears thin."
These kids are learning from the best!
Yes, my pen-pal ad appeared in the Debbie Gibson International Fan Club magazine when I was 13. ;) I think the No More Rhyme video shoot was on the cover.
Catch Deborah in The King And I from October 17-26, or sign up for her Camp Electric Youth to be held this December in NYC.