NEWS
John Mayer: Not Always a Ladies' Man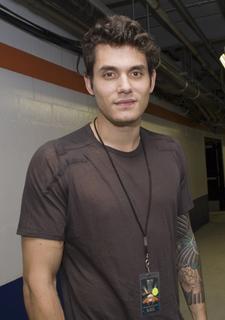 Since ending his relationship with Jennifer Aniston, John Mayer has been hitting NYC's hot spots. Recently, the singer attended tennis-star buddy James Blake's cancer research benefit at Ago. The guys grew up together in Fairfield, Conn., and James confesses that neither of them were ladies' men in high school.
"John was still kind of fitting into a niche," he says. "He's more than made up for himself with how he's done since then."
Article continues below advertisement
Now that John's single, will James act as his buddy's wing man? "I don't think John needs one," says James, 28. "He does just fine on his own."
Indeed, after the benefit, John dined at Nobu and partied at La Esquina, all with a familiar brunette in tow.
"He opened doors for her and was a real gentleman," an eyewitness tells OK!. "This girl seems to be on the sidelines for whenever John is single. She always pops up in the most unexpected places."