VIDEOS
WATCH: Caitlyn Jenner Work It In A Sparkly Outfit In NYC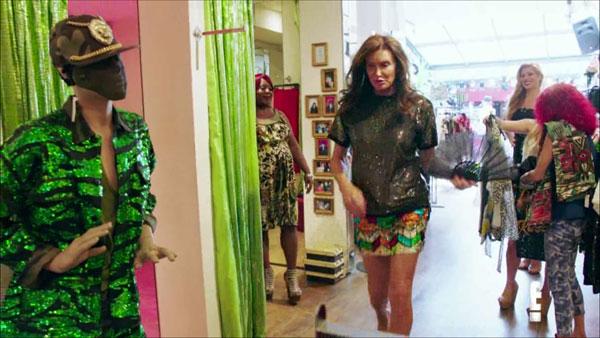 Those legs!
In this exclusive clip from the upcoming episode of I Am Cait, the former Olympian rocks a sparkling top and skirt when visiting legendary NYC costume designer and stylist Patricia Field.
PHOTOS: See All Of Caitlyn Jenner's NYC Looks
Caitlyn strutted in a sequin top and colorful skirt during the shop visit then changed into a more demur black blazer when exiting.
Patricia, who costumed Sex and the City, said "I think it's so important to, you know, catch her essence and then develop it in our way," she says. "I try to get to understand her taste, her soul, her heart, so she has to feel comfortable, otherwise the clothes are wearing her and we don't want that."
Article continues below advertisement