NEWS
Randy Newman Wants to Be "Good Television;" Oscar Winner Gives Humorous Speech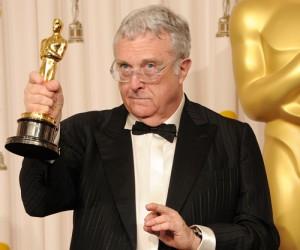 Randy Newman was blindsided when he won the Oscar for Best Original Song Sunday night at The 83rd Annual Academy Awards. He took home the golden statue for "We Belong Together" from Toy Story 3, marking his second Oscar win, The first in 2002 for his work on another Pixar film, Monsters Inc.
The singer songwriter delivered a humorous speech as he took the stage last night.
"My percentages aren't great," he said. "I've been nominated 20 times and this is the second time I've won."
Article continues below advertisement
Randy performed the song "We Belong Together" earlier in the show, along with other Best Song nominees: "Coming Home" from Country Strong performed by Gwyneth Paltrow with music and lyrics by Tom Douglas, Troy Verges and Hillary Lindsey, "I See the Light" from Tangled performed by Mandy Moore and Zachary Levi with music by Alan Menken and lyrics by Glenn Slater and "If I Rise" from 127 Hours performed by Florence Welch of Florecne + the Machine with music by A.R. Rahman and lyrics by Dido and Rollo Armstrong.
During his acceptance speech, Randy quipped he was advised that "it's not really good television to take a list out of your pocket and thank a lot of people."
"I just have to thank these people," he said naming off people from the top of his head. "I don't want to. I want to be good television so badly."