NEWS
Mischa Barton's Rep Calls Coke Binge Allegation "Preposterous"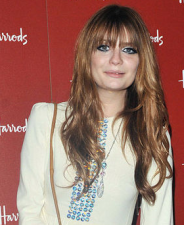 While actress Mischa Barton remains under court-ordered psychiatric supervision following a breakdown last week, rumors of what brought about the hospitalization continue to swirl. The latest and most prevalent is that the O.C. star had gone on a three-day cocaine "bender."
However, a rep for Mischa tells OK! that this just isn't true.
When reached for comment on Sunday night, Mischa's rep stated that this story is "completely preposterous" and that there it contains factual errors about the events leading up to the actress being hospitalized.
Article continues below advertisement
Of course, if this is true, then the question of Mischa's "medical situation" is an even bigger mystery than before.