NEWS
Ozzy Osbourne: Sharon Saved my Life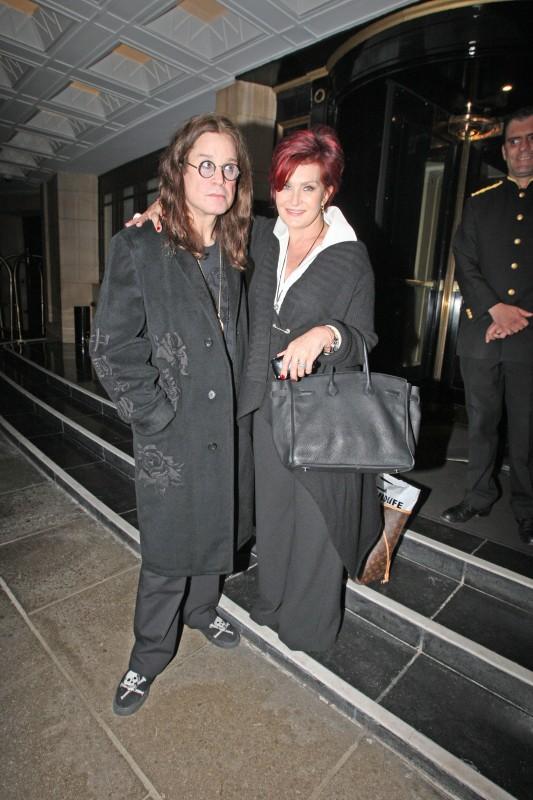 Rocker Ozzy Osbourne, who went off the rails during 30 years of drink and drug addiction, pays tribute to the wife he adores, Sharon Osbourne.
"If it weren't for her," he tells the U.K's Daily Telegraph newspaper, "without a shadow of a doubt, I would be dead.
"My lady's the greatest; I love her. For some reason, the shoe still fits, you know? We fight, of course.
"You meet these people who have been married 27 years and claim never to have had a cross word: well, I think they must have been living in different countries.
Article continues below advertisement
"Sometimes I look at Sharon and think 'Oh, for f***'s sake, why did I ever look at you to begin with?'"
But without Sharon, 57, Ozzy admits he wouldn't have the career success he's enjoyed since forming Black Sabbath in the '60s.
She also controls his image as tightly as her own.
"If I have a pimple on my face, she'll get the doctor round and the pair of them will sit there discussing how to deal with it," the 60-year-old admits.
Has the heavy metal hero followed his wife and gone under the knife? "Oh yeah: I've had my double chin removed, and the fat Hoovered out from around my jawline," he admits. "But I've never had Botox."
With his autobiography, "I am Ozzy", scheduled for a US release on Jan. 25, 2010, he says, "I wasn't always a happy-go-lucky guy.
"I was bad for a very long time: I beat my wife and the rest of it… but the autobiography was cathartic – it helped me get rid of some of the guilt."