NEWS
Renée Zellweger: Who Said Anything About Bridget Jones?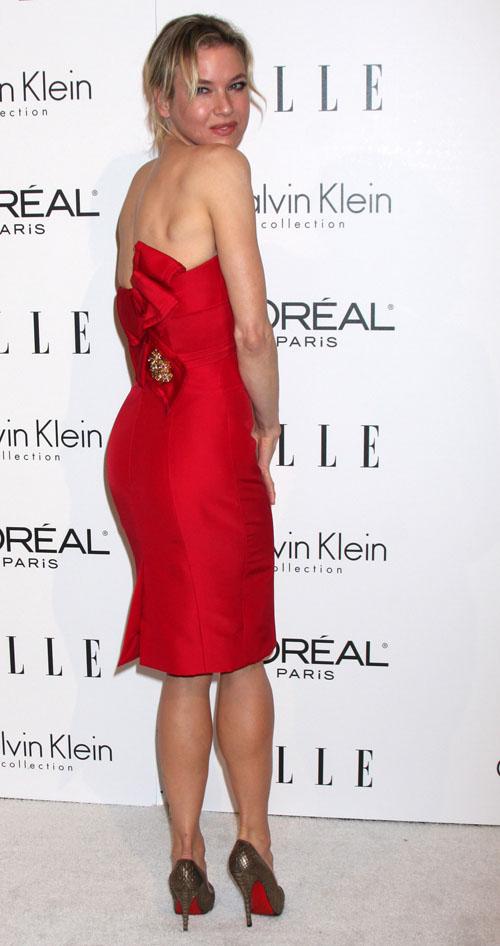 We're confused. We've been hearing the buzz about Renée Zellweger returning in a third Bridget Jones' Diary movie for ages — but apparently no one's told Renée about it! "I don't know anything. Who said that?" she told reporters last night at Elle's 16th Annual Women in Hollywood Event.
When she was clued in that the British press has been clamoring for her return to the popular character, at least Renée seemed slightly enthused.
MORE ON:
OK Galleries & Photos
Article continues below advertisement
"Oh, goody!??" she said, adding, "It is flattering. It's very sweet."
So would she reprise the beloved Bridg in a third film?
Sure, one one condition, says Renée: "If it's good."
Hear that, screenwriters in charge of writing Bridget Jones' Diary 3? Better make it good!
RENEE AT THE ELLE AWARDS: