NEWS
Matthew McConaughey's Brother Inspires New Cartoon Series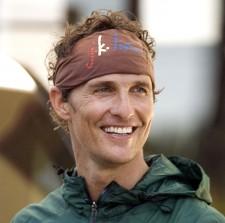 Matthew McConaughey is keeping it in the family: He's making an animated TV comedy based on his oil man brother's life.
Rooster Tales, named after Matthew's big bro, Michael "Rooster" McConaughey — the star of TruTV's oil reality show, Black Gold — follows the world of a beer-swilling, redneck sheriff who marries a much younger woman from Mexico.
The man soon realizes that he's gained more than just a wife — he also gets a family of 114 members, reports Variety.
Article continues below advertisement
"My brother's life is so unbelievable, we had to animate it," says Matthew of the show, which will air on Fox.