NEWS
Robert Pattinson Joins Haiti Telethon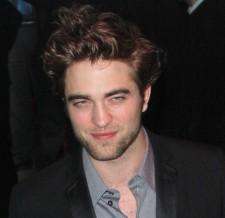 After days of "will he or won't he?" rumors, a new report claims that Robert Pattinson has finally signed on to make an appearance from London for Friday's Hope for Haiti telethon.
According to E! News R-Pattz will be presenting via satellite from England, where Jay-Z and Bono are slated to perform for the George Clooney-arranged project.
Taylor Swift, Alicia Keys, Christina Aguilera, Shakira and Bruce Springsteen will be performing live in the States during the two-hour benefit, which will air on all major television networks.
Article continues below advertisement
Other celebrities who are set to present or help in the phone banks are Jennifer Aniston, Jake Gyllenhaal, Brad Pitt, Anna Kendrick, Sandra Bullock, Zac Efron, Bradley Cooper, Renée Zellweger, Chris Pine, Courteney Cox, David Arquette, Colin Farrell, Jon Hamm, Gabby Sidibe, Emily Blunt, and many others.
It's still not known if Kristen Stewart and Taylor Lautner will join their Twilight co-star Rob, but they're definitely in demand, as their presence would have a huge impact on getting youth involved.
Also, Oprah Winfrey and Angelina Jolie are potential "helpers," but have not been confirmed yet.
George Clooney will host from L.A., Wyclef Jean in NYC and CNN newsman Anderson Cooper in Haiti.