NEWS
Nina Garcia Says Rachel Zoe Deserves Faux Fur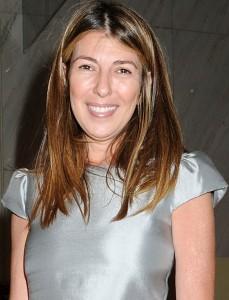 Project Runway judge Nina Garcia points out the bunny rabbit to three-year-old son Lucas during the Society of Memorial Sloan-Kettering Cancer Center's Bunny Hop held this week at NYC's FAO Schwarz.
In the OK! on newsstands now, celebs and fashionistas weigh in with what they'd buy Rachel Zoe's baby. The reality star and stylist is expecting a boy this spring.
"I'm so excited for her," Nina tells me. "That's going to be great. I would get her a faux fur blanket. I know she loves fur, but to be politically correct, I think faux fur."
Article continues below advertisement
Hm, how does this married mom feel about spoiling her own sons Lucas and Alexander, four months?
"I try to keep them as grounded as possible," she says. "Limit the TV as much as possible, and the same with the computer, because I think they get very into all these TV or electronics, and just play. Playing with toys, playing with mom, playing with dad, playing make believe, reading. I try to encourage that as much as possible."
By spending time together, Nina is able to soak up lots of laughs.
"He does funny things every day. Once they start speaking, they say the funniest things. Kids are wonderful."