Archive
Twice-Divorced Demi Moore Gives Miley Cyrus Marriage Advice!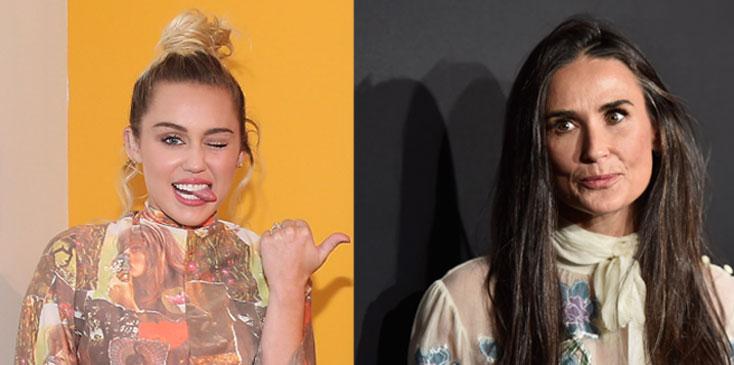 Demi Moore has two divorces under her belt, but that isn't stopping her from giving some marriage advice to her old pal, 24-year-old Miley Cyrus ahead of her nuptials with Liam Hemsworth.
The 54-year-old actress had lengthy relationships with Bruce Willis and Ashton Kutcher, and has generously decided to share what she learned with the bride-to-be. "Even though their movie (2012's LOL) flopped, Demi and Miley became firm friends for life," an insider told OKmagazine.com. "Miley and Demi always check in with each other and Demi sees a lot of herself in Miley. She's passing on all her marital advice on how to survive being married to a movie star and while both Demi's marriages failed, they certainly lasted the distance."
Article continues below advertisement
But while some people may resent outsiders meddling in their relationships, Miley has been taking notes. As OK! has reported, the pop singer has had some bumps in the road with Liam, getting engaged, breaking up, and getting engaged again. "Miley's listening to everything she says," the insider claimed, "including her warning that sex only makes up 5% of a successful marriage."
Do you think Demi has good advice to give Miley? Share your thoughts in the comments below!