Archive
Rob Kardashian And Blac Chyna Are Bumping Heads On Their New Show — Find Out Why Rob Is Miserable!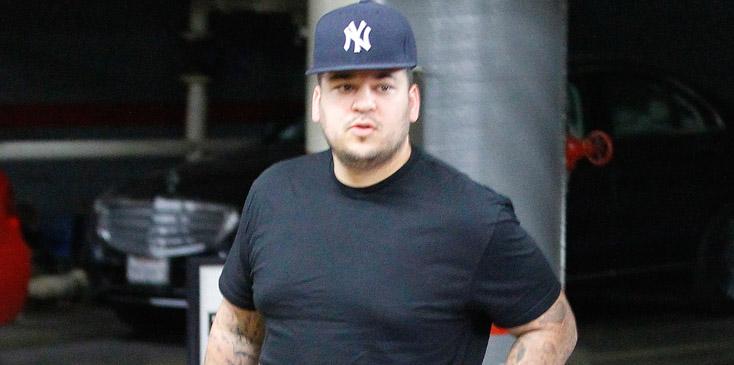 Rob Kardashian has finally returned to the small screen after a long hiatus, but he may be better off leaving the fame to his sisters — and Blac Chyna!
The 29-year-old took a break from reality television two years ago, after gaining around 100 pounds. But since his relationship with Blac Chyna progressed, he's been more open to going out and being seen, especially since she's helped him shed a lot of weight. Unfortunately, though, his personality could use an overhaul!
Article continues below advertisement
Chyna and Rob have a new docuseries coming out on E!, but it's the curvy beauty who is grabbing all the attention. A source told OK! exclusively she is "the real star" while Rob "is totally boring and whiny. It's all about her."
An insider also added that Rob is miserable about being back in the spotlight and evidently he isn't hiding it well.
It's no secret that being in front of the cameras is not necessarily Rob's forte, and even his good friend Scott Disick has confessed that Rob never wanted fame. During a radio interview, he said, "Things are difficult sometimes, especially when you become in the spotlight very quickly overnight…he just got caught in the middle of it."
So how can Rob embrace the fame and ensure that the show is a hit? Changing his wardrobe would be one key! Producers have asked Rob "to dress better and to stop talking in a phony street accent but he doesn't get it," the source told OK! "He's clueless. Chyna is TV gold and Rob is a dud."
What are your thoughts on Rob being unhappy about filming his show? Let us know in the comments section.