Archive
Scarlett Johansson's New Workout Routine—Helping On Set and In the Bedroom!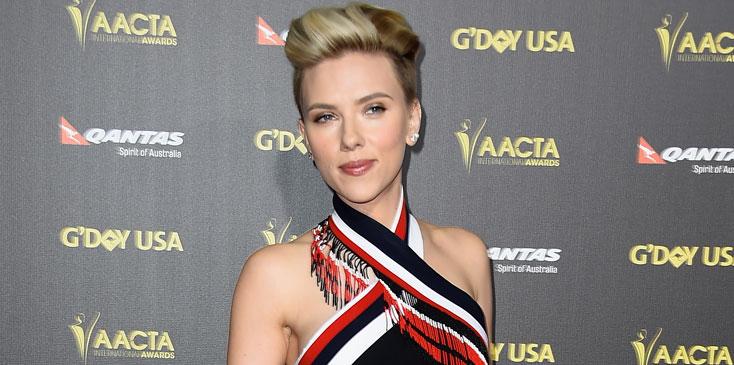 Scarlett Johansson is no stranger to playing strong women. Having played superheroes in Lucy and The Avengers, the 31-year-old actress is know for her ability to tackle physically challenging roles. But for her latest project, Scarlett took her training to a new level.
According to a source who exclusively spoke with OK!, the actress has been on a punishing post-baby diet and fitness regimen. It's all part of her preparation for the film Ghost in the Shell, in which she plays a crime-fighting cyborg.
Article continues below advertisement
"Scarlett got into killer shape training…and it's opened her eyes to a whole new way of treating her body," said the source.
The new workout routine hasn't just helped her on set. It's helped her in the bedroom too! "Her hormones are raging, she's loving the results, and sex has never been better!" confessed the source.
Johansson has always had an envious bod, but "training has given her stamina and sculpting," added the source. "Scarlett is feeling more confident than she has in years, which is why you're seeing her in these sexy outfits with a permanent smile on her face."
What do you think of Scarlett's toned up look? Let us know in the comments section!