BABIES
Emma Roberts: Jamie Lynn Will Be a "Great Mom"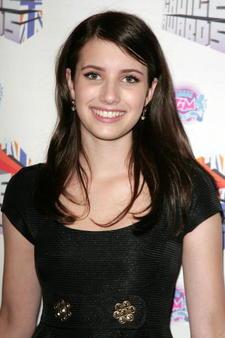 As nears her summer due date, more and more well wishes are coming her way, including one from Nickelodeon buddy Emma Roberts.
"I think she'll be a great mom and I wish her all the best with everything cause, you know, that has to be, hard," Emma tells OK!.
Though the media has presented the two teen starlets to be close friends, Emma claims that's not the case.
"I'm not really good friends with her," she says. "I know everyone thinks I know the inside, but I don't even talk to her. I saw her a lot for Nickelodeon and she's a very sweet girl and really nice."
Article continues below advertisement
If the 17-year-old gets to meet Jamie Lynn's new bundle of joy, she'll certainly have much experience being around babies. Her aunt, Julia Roberts, is mom to twins Hazel and Phinnaeus, 3, and 9-month-old Henry, with whom Emma spends a lot of time with.
"I just hung out with her and the twins and the new baby," she reveals. "We're just family...She's a really good mom. It's really cute to see her with the kids."
But despite all the family time together, the Unfabulous star, who's currently starring on Nancy Drew: Drew's Clues, a pop-up video available on iTunes and Video on Demand, concedes she probably won't be baby-sitting the tykes any time soon even though aunt Julia would let her.
"I don't know if could handle them, the twins. They are a lot of energy, but they are so much fun."
By Delaina Dixon