BABIES
Inside Angelina Jolie's Grieving Process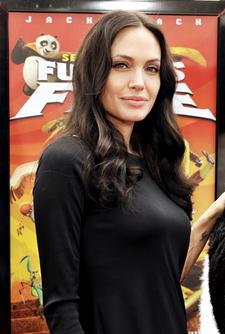 Recently, OK! reported on Angelina Jolie's struggle to fight back tears as she discussed her late mother, Marcheline Bertrand, during a London press conference for her film, Changeling.
And in the current issue of OK!, we look into ways the Oscar-winning mother of six young children is finally coming to terms with the loss of her mother, who passed away in Jan. 2007 after a prolonged battle with cancer.
Article continues below advertisement
CLICK HERE for OK!'s Ultimate Angelina Jolie gallery!
"She has to keep it together for the sake of her kids, but she is only human and falls apart from time to time," a longtime friend of Angelina tells OK!. "She is still a mess over Marcheline's departure, believing no one understands her the way her mother did. They had a very strong bond that she feels she will never have with another person."
Throughout her grief, Angelina has been able to rely on her family. Her partner Brad Pitt has especially helped her get through the dark times. "Brad has been her rock, and he will always be there for her," the friend tells OK!. "Without his love, she would never have been able to cope."
Angelina also has drawn strength from her children, Maddox, Pax, Zahara, Shiloh and 4-month-old twins Knox and Vivienne, whose middle name honors Marcheline.
"Mad tries to cheer her up and makes her laugh and smile," reveals her friend. "She feels like she is the most privileged woman to have such an incredible family and has said her mother is a guardian angel over her household."
For more on Angelina and her mother, check out the new issue of OK! — on sale everywhere now!