BABIES
Keeping Mum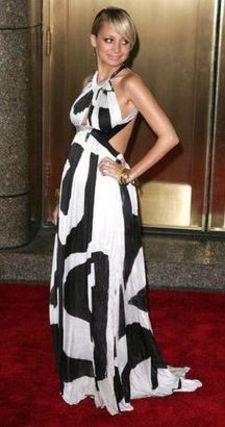 The elephant in the room at the Emmys on Sunday night won't be The Sopranos' last hurrah or "D*ck in a Box," but rather even more precious – and hidden – cargo. As , a five-months pregnant Christina Aguilera is set to perform at the award show.
It's the third confirmation in as many months regarding the "Dirrty" singer's maternal ways. Celebrity Baby Blog first confirmed the news in June. Paris Hilton inadvertently gave a shout-out to the glowing mom-to-be over the weekend. The only person who has yet to confirm the happy news is Christina herself.
Article continues below advertisement
"I think Christina probably figured that the news was already out there and there was no need for her to make an announcement," Sarah Michaud, Celebrity Baby Blog news editor, tells OK!, adding that numerous outlets confirmed the news through their own sources.
"Plus, Christina completely changed her clothing style, her mother had commented, and Christina herself pointed at her growing belly on tour. By the time the tour was over, she probably thought an official announcement was pretty pointless – it will be totally obvious soon enough."
The 26-year-old Grammy winner, who is due in January with her and husband Jordan Bratman's first child, isn't the only star who likes to keep mum on growing bumps.
Funny Aussie Isla Fisher never announced or confirmed her pregnancy either, only first speaking out about it in her seventh month while promoting Hot Rod in July. Summer Phoenix and Helena Bonham Carter are both due by the end of the year and just confirmed they were expecting in the past month after getting snapped in public looking obviously with child. In February, Escada released a statement hawking the custom empire gown they made to accommodate Naomi Watts' belly for the Oscars, but the actress never uttered a peep about it. It was Liev Schreiber who casually announced it nights later on Late Night with Conan O'Brien. Baby Alexander Pete (a.k.a. Sasha) was born July 25.
Article continues below advertisement
So why the sly holdups? Is it because it's no one's business? Are they toying with everyone?
Yes to both, Sarah believes. Jill Hennessy, expecting her second child in November, joked her buxom belly was due to "beer and burritos" last month, and not pregnancy before coughing up the truth.
"I think a lot of them think it's funny," Sarah says, while others are just trying to keep something for themselves living in the public eye. "Some people want to shout it from the rooftops, but there are other celebrities who are more private and make a clear effort to separate their work and home life. If it doesn't have to do with their work, it's not something they need to be discussing with the press."
Persistent pregnancy rumors may also be a factor too, possibly turning many actresses off from sharing their news – and perhaps even struggles. Jennifer Lopez's midsection has been the focus of lenses since she married Marc Anthony in 2004, and rumors are heating up again after the mogul was caught in a loose-fitting dress at Fashion Week. But Jen isn't saying anything. "Being asked constantly when you're either just married or are having trouble getting pregnant can be extremely stressful and possibly hurtful."
Article continues below advertisement
But in the end, it's really up to the celebrities to disclose the news, and if they don't, no one ought to hold it against them, even though it may be easy to do so. It's not part of their job descriptions to promote their offspring.
"It's their prerogative," Sarah says. "While many celebrities are open about their families, it's important to realize that the celebrity owes us nothing beyond the job that they do -- whether that be singing, acting, writing, etc. Anything personal they reveal or share past that is just extra."
Plus, the guessing game's always fun too.
"Our readers love to guess if a woman is or isn't pregnant, and if they haven't announced the sex, they love to guess it based on old wives' tales."
So what do you think Christina's having?
By Joyce Eng