BABIES
Lance's Baby Conceived Naturally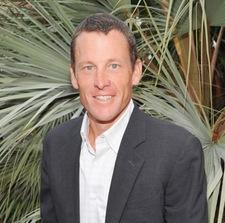 Following the news that seven-time Tour de France champion Lance Armstrong is expecting a baby with girlfriend Anna Hansen, a spokeswoman for his cancer foundation has confirmed that the baby was conceived the good ol' fashioned way!
"The baby was conceived naturally," spokeswoman Rae Bazzarre said in a statement to the AP on Wednesday.
Armstrong's three other children with ex-wife Kristin were conceived through in vitro fertilization with sperm he froze before undergoing chemotherapy for testicular cancer.
Article continues below advertisement
Of the news, Lance said in a statement, ''Anna and I are thrilled to confirm that we are expecting in June and our families are ecstatic and grateful. We are very much looking forward to what 2009 brings on many fronts. We appreciate respecting our privacy, as we are both eager to celebrate the holidays as a family.''
Three years after retiring following his last Tour de France win, Armstrong announced in September his return to competition and the Tour de France in 2009. He called his comeback an attempt to raise global awareness in his fight against cancer.