BABIES
Scrubs Star Judy Reyes Pregnant!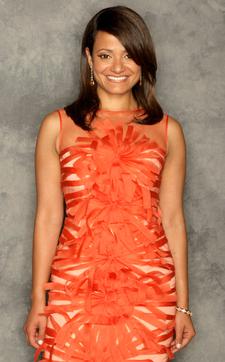 Great news for Scrubs star Judy Reyes — who announced today that she and her boyfriend, director and filmmaker George Valencia, are expecting their first child!
According to a statement released to OK!, the Bronx-born beauty is four months along with the baby and is expecting to deliver in November.
In addition to eight seasons on the hit hospital comedy, Judy recently starred in the Lifetime Movie Network film, Little Girl Lost: The Delimar Vera Story. She's popped up this season on ABCs Castle and is currently shooting a guest appearance on the TNT series HAWTHORNE.
Article continues below advertisement