BABIES
Woman Sues Michael Jackson Over Son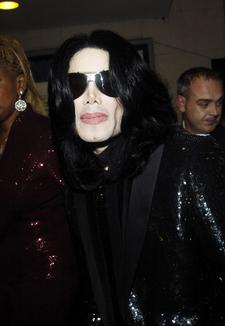 While Billie Jean Jackson was definitely never Michael Jackson's lover, a woman by that name is claiming she's the mother of his son Prince Michael Jackson II, aka Blanket, according to Extra.
The woman filed a suit on Wednesday in L.A. seeking joint legal and physical custody of the the 6-year-old, who Michael has claimed is the product of artificial insemination using his sperm and a surrogate mother.
Article continues below advertisement
In addition to custody, participating in Blanket's education and visiting him on Fridays, Saturdays and Sundays, Billie Jean is also asking for just a little bit of monetary support in the way of $1 billion.
Apparently someone hasn't been paying attention to the state of Jacko's bank accounts...