COUPLES
Diane Kruger & Norman Reedus Make Their Red Carpet Debut At The Golden Globes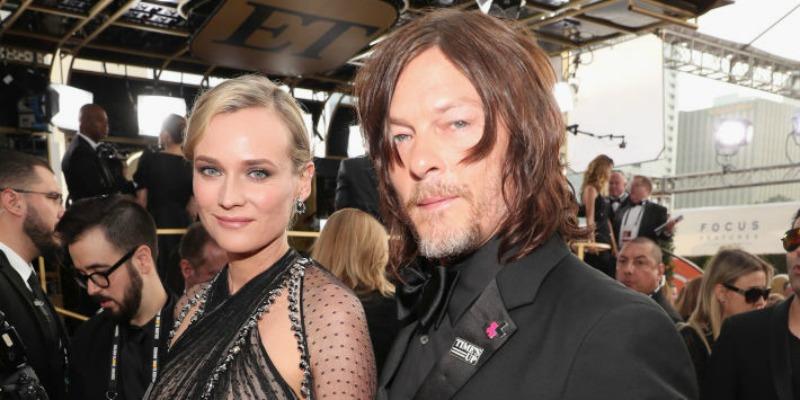 Diane Kruger and Norman Reedus have made their relationship red carpet official!
After months of laying low, the couple proudly showed off their romance at the 2018 Golden Globe Awards. Before the show, the couple walked the red carpet together. Then, when Diane's film In the Fade won for Best Foreign Language Film, the two shared a kiss!
Before going public with their relationship earlier this year (the two vacationed together in Costa Rica in August), Diane dated actor Joshua Jackson for ten years until the pair split in July 2016. However, Diane and Norman were rumored to be seeing each other before the split!
Article continues below advertisement
The two were reportedly spotted kissing in a New York City bar in December 2015, after they met on the set of the film Sky. But in a recent interview with Vulture, Diane said her and Joshua's relationship was over long before they made it public.
"We broke up many months before we said we were broken up, so by the time I made that decision, it didn't feel like it was so urgent anymore. You don't break up overnight after 10 years, you know what I mean?" she said.
What do you think of Diane and Norman as a couple? Sound off in the comments below!