THE CHECKOUT
HGTV Star Breegan Jane Shares Tips On Decorating For Fall On A Budget — Shop Her Decor Picks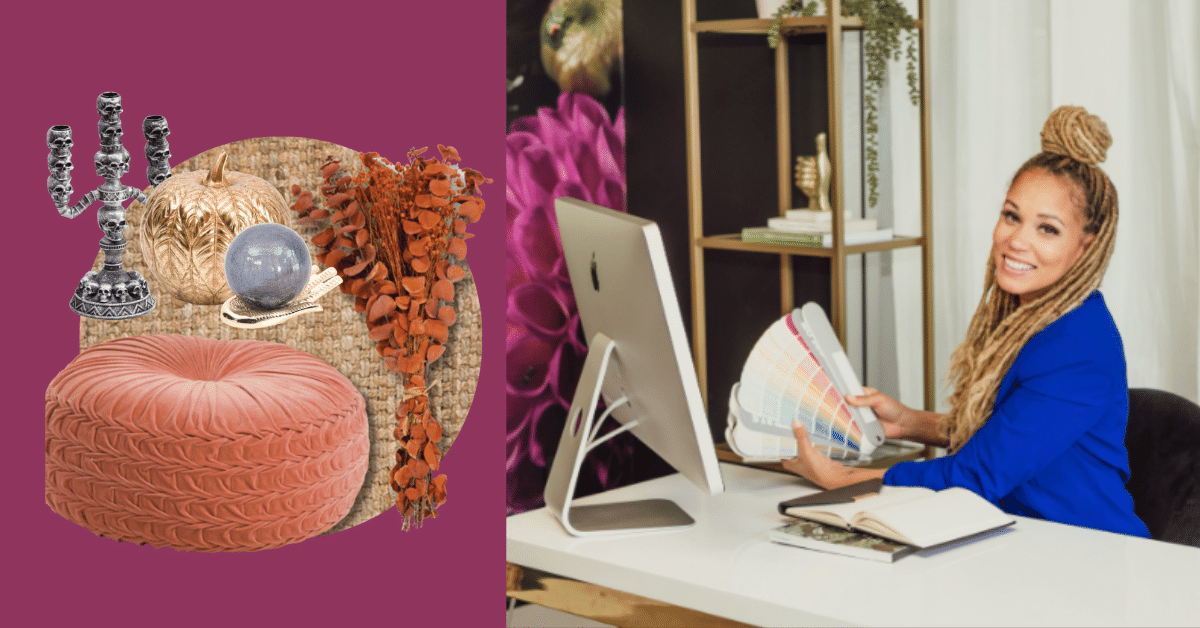 All products featured on OK! Magazine are independently selected by our editors. However, when you buy something through our retail links, OK! Magazine may earn an affiliate commission.
If you've turned on HGTV recently, chances are you've seen interior designer Breegan Jane in action.
After gazing at so many fabulous designs from the star, we were honored to have the chance to connect with her to ask how we can get ready for the holidays while sticking to a budget.
Article continues below advertisement
Who Is Breegan Jane?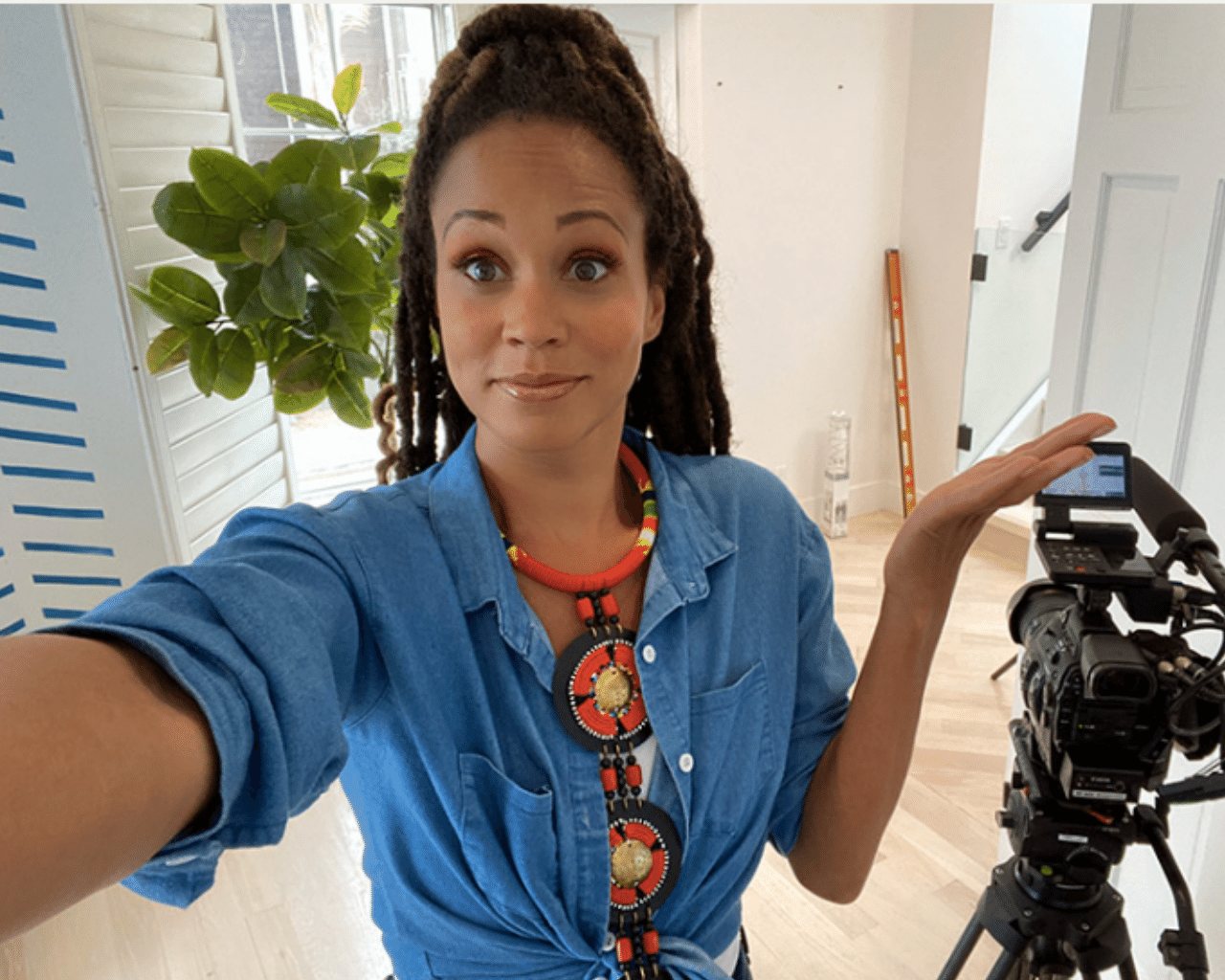 Jane is a Black designer based in Los Angeles, but she's also a philanthropist, entrepreneur and most importantly, a mother. Her lifestyle blogging expertise comes from years of experience balancing her career while raising her two sons, Kingsley and Kensington.
Through her own experiences, Jane has fostered a modern yet inviting design style that intimately captures artistic elegance with a comforting twist. Her design knowledge has been tapped into by HGTV, numerous media outlets and via brand collaborations.
Aside from creating beautiful spaces, Jane has used her success and talent to enrich underserved communities. Ever since she was a child, the star had been interested in aiding others, saving up her own money to buy gifts for underprivileged kids her own age. Now, Jane uses portions of her salary and harnesses resources to support humanitarian efforts on a local, national and global scale.
Scroll to read her insider knowledge on how to decorate for the seasons without breaking the bank.
What Home Decor Items Give The Most Bang For Your Buck?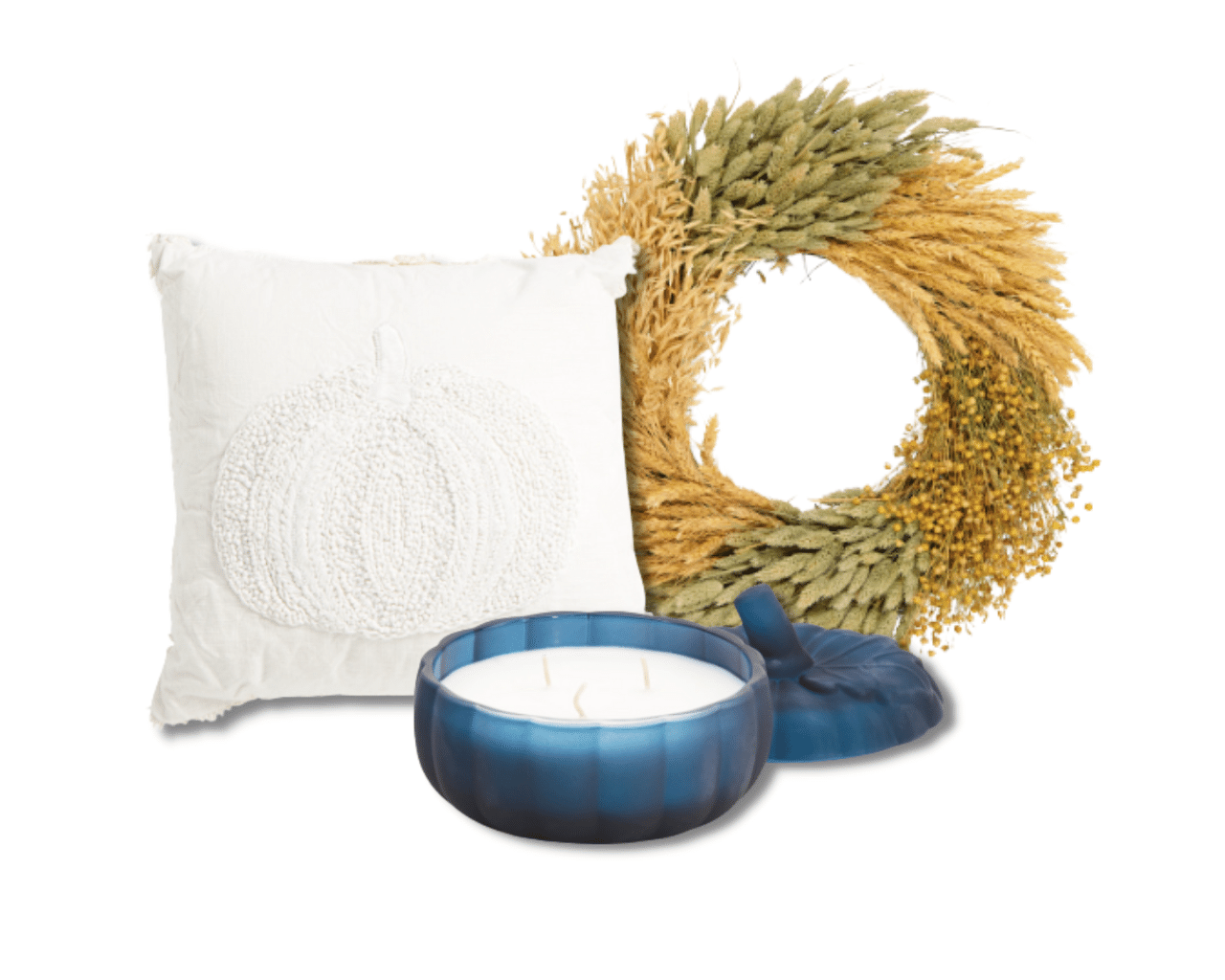 When we asked Jane her thoughts on how to get the most out of your home decor, her answer was pretty simple: accent decor. Citing many fabulous finds under $40 at TJ Maxx and Marshalls, Jane's response proves that creating a designer-feel space is easier and more accessible than you've likely imagined.
"Accent pieces like throw pillows and cozy blankets are an inexpensive way to change up the feel of any space based on the season and add some personality – plus they can be found for less than $40 at Marshalls and T.J.Maxx!" Jane said on sourcing multi-use items for the season that can be easily interchanged.
"I also love using smaller decorative pieces like seasonal candles, hand towels and wreaths to instantly refresh my space. It's amazing what a difference these accent pieces can make," she continued. "The best part is that these smaller pieces are easy to store when not in use, so you don't need to buy new decor each season and can pull out your favorites year after year."
Article continues below advertisement
Tips For Creating A Fall Tablescape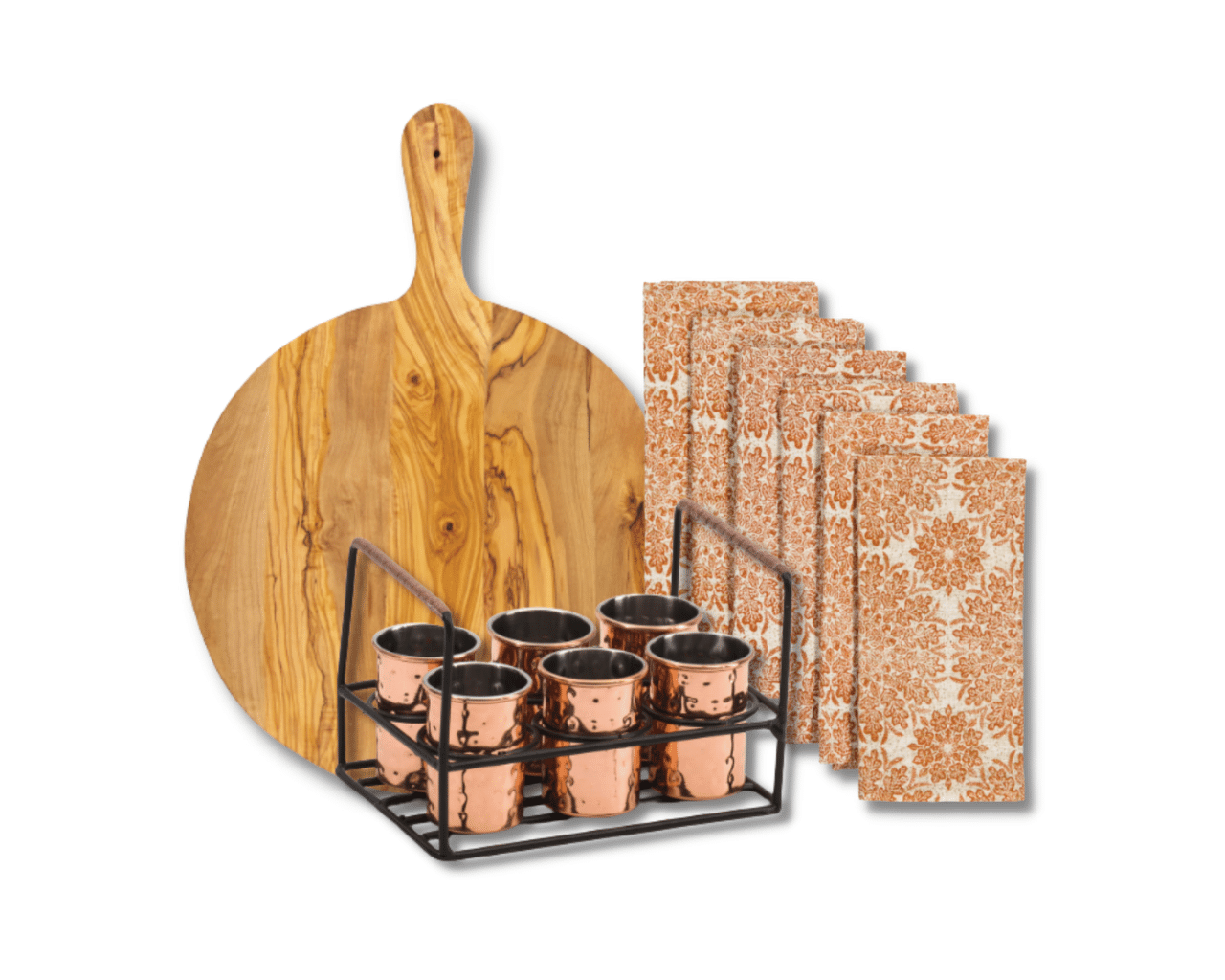 Holidays are synonymous with hosting gatherings for friends and family. That being said, entertaining guests usually totes a high price tag.
"Contrasting colors and shapes will make your tablescape even more eye-catching, so I love to use a range of serving plates in varying sizes to add some dimension to my spread," Jane shared of what to do when hosting guests.
While you can buy plastic entertaining items such as serving platters and plates, often times the appearance they give isn't the welcoming aesthetic you were going for. Opt for unique items that can be reused time and time again, even during prep for your event.
"I absolutely love entertaining, and one of my secrets to creating an inviting spread is to incorporate unique visual elements throughout," Jane shared. "Dress up your beverage station with fun glassware – like these copper shot glasses that I found for only $15 – and display food on eye-catching platters like this gorgeous wood cutting board."
Article continues below advertisement
Tips For Fall Decor Using Textures & Decorative Accents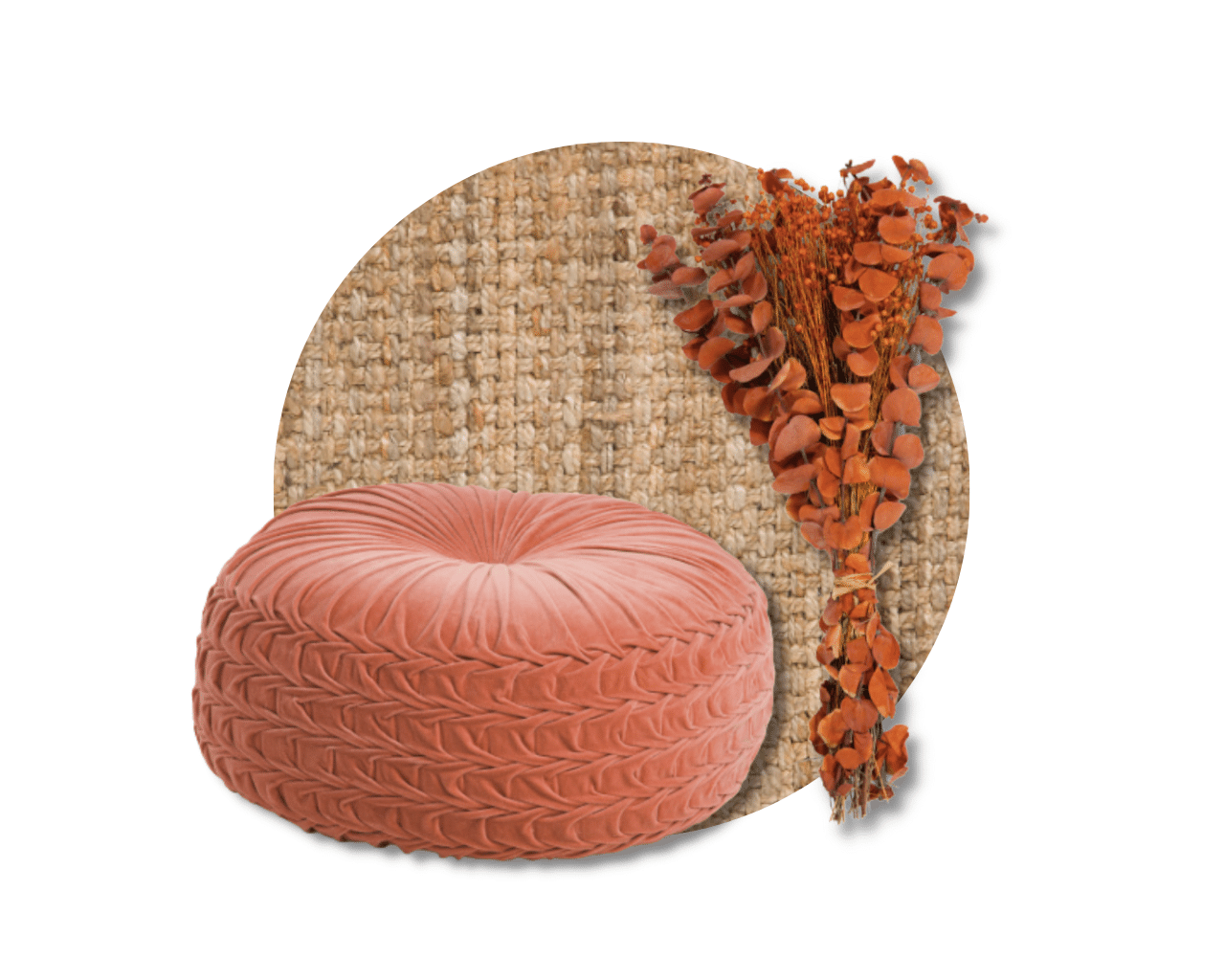 "Fall is one of my favorite times of year, and as the weather cools down, I'm all about infusing warmth into my home to keep it feeling cozy and welcoming all season long," she shared of decorating for the coming months.
Fall may be one of the most popular times of year for all the change that comes with its arrival — and of course, the holidays. Here's how to keep your decor in sync with the season, without an overhaul of your current everyday living.
"One of the best ways to do this is to incorporate natural textures and fabrics – try adding a velvet pouf or a plaid throw blanket to create the perfect space to curl up with a good book!" Jane suggested. "Adding different textural decor like this natural fiber table runner or dried bouquet can help add dimension and seasonal elements."
Another tip for adding texture while getting more use from items is to look for decorative features that double as storage: "These woven baskets with macrame details are another way to add natural details – they were under $30 and double as storage for throw pillows and blankets."
Article continues below advertisement
How To Decorate For Halloween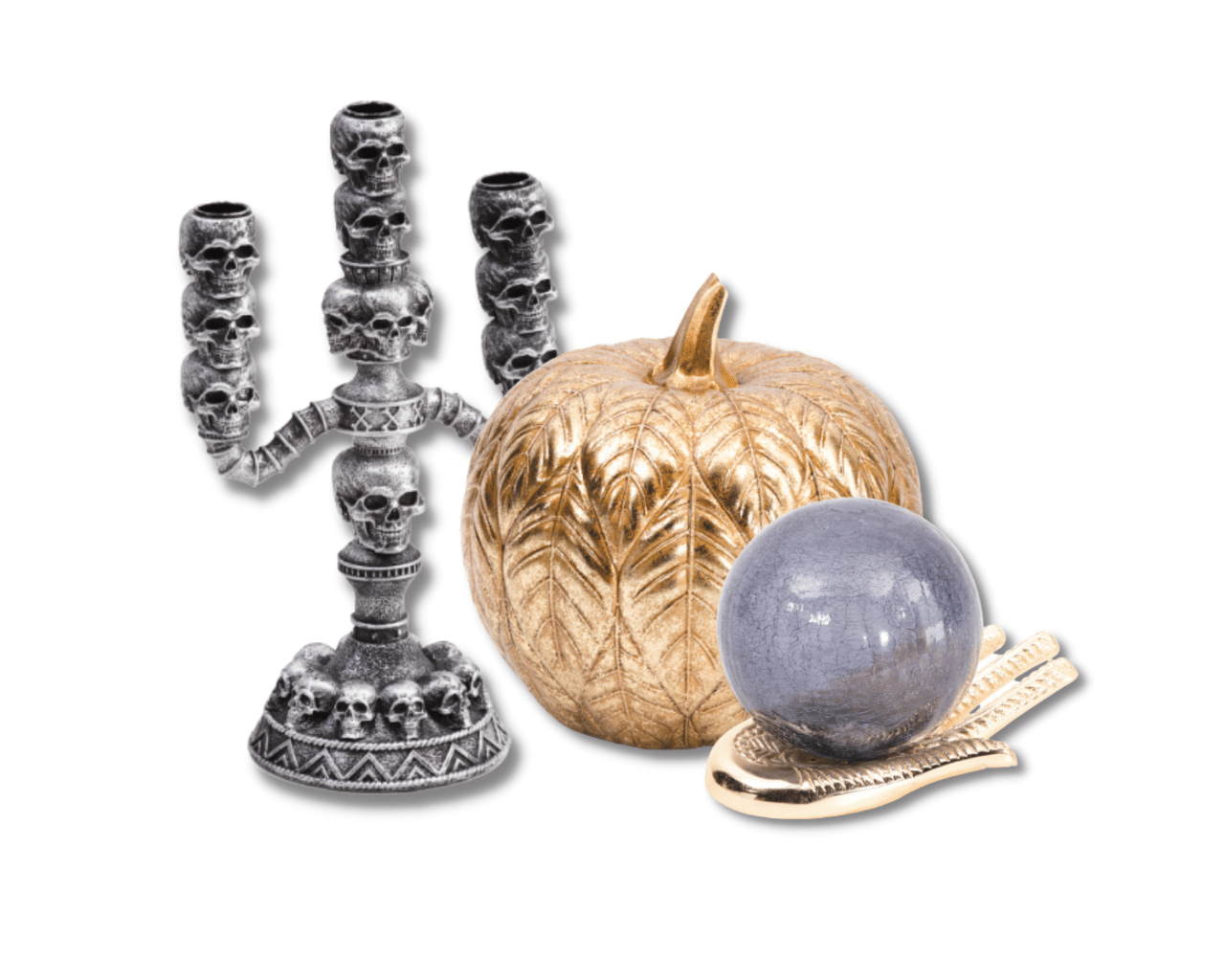 "Halloween is a great time to create a playful, festive space that will get the whole family excited for 'spooky season,'" Jane said. "Small items like this skeleton candle holder or this decorative glass orb make a big impact without taking up too much space."
Because Halloween decor usually clashes with most people's everyday aesthetic, Jane recommends low-cost decorative items. By doing this, you'll not only save storage space, but can bring a dose of spooky fun for minimal cost.
"Nothing says Halloween like skeletons and jack-o-lanterns — infusing them throughout your space creates a fun, lively ambiance," she noted. "I'm obsessed with these adorable Jack O'Lantern lights and this glass skull bottle – and you can find them both for less than $12.99."
But just because Halloween is full of tricks doesn't mean you have to forgo your usual style to celebrate the season. Jane recommends adding chic details to achieve this, explaining, "To create a luxe feel, try incorporating gold accents – this metallic pumpkin was only $12.99 and adds an elegant touch that's perfect for Halloween."
Last but certainly not least, don't forget about the heart of the home: your kitchen.
"Your kitchen and dining rooms can also be great opportunities to transition your space for Halloween," she shared. "One of the easiest ways is to change out your kitchen towels with decorative holiday-themed towels or add decorative tableware for a stylish display that is still functional, like this spider candy bowl or skeletal marble serving tray I found for under $20!"