THE CHECKOUT
Supergoop! Glow Screen Dupe? An Honest Review Of The Sun Bum Glow 30 Face SPF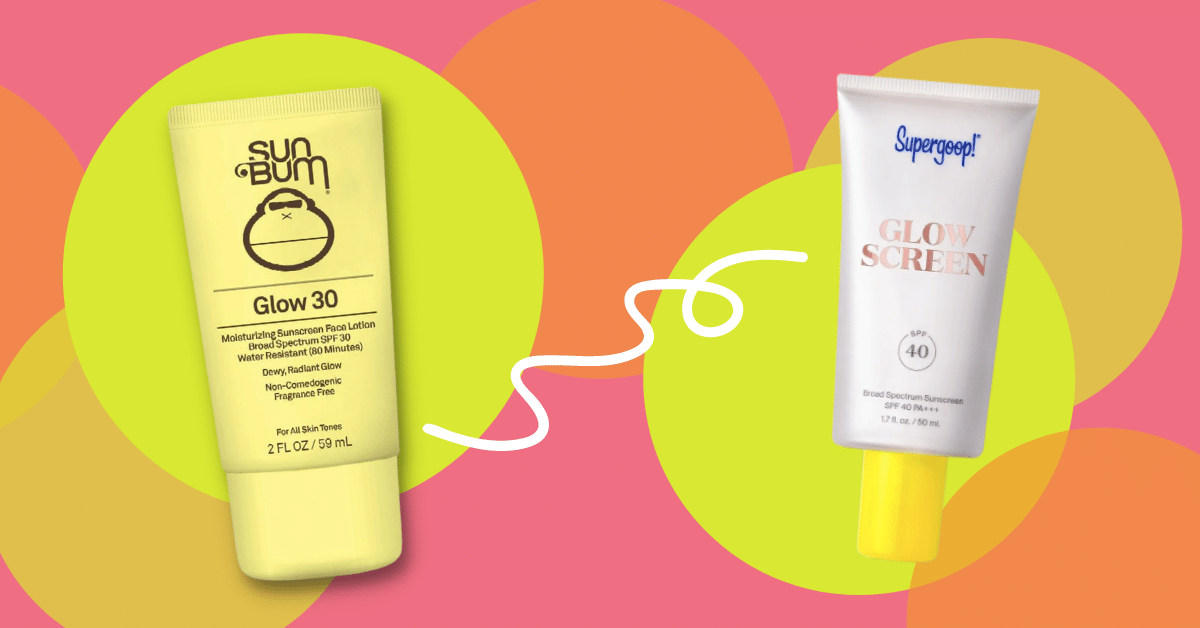 All products featured on OK! Magazine are independently selected by our editors. However, when you buy something through our retail links, OK! Magazine may earn an affiliate commission.
Earlier this year, we set out on a quest to find an affordable sunscreen that would deliver a lit-from-within glow similar to that of fan-favorite Supergoop! Glow Screen. After many failed purchases and returns, we finally found what we would consider to be a Supergoop! Glow Screen dupe. Allow me to introduce you to your new favorite sunscreen that delivers a lightweight glow all year round, Sun Bum's Glow 30.
Now, grab your sunnies and sandals and find the closest patch of sun to bask in because we've got your SPF needs covered.
Article continues below advertisement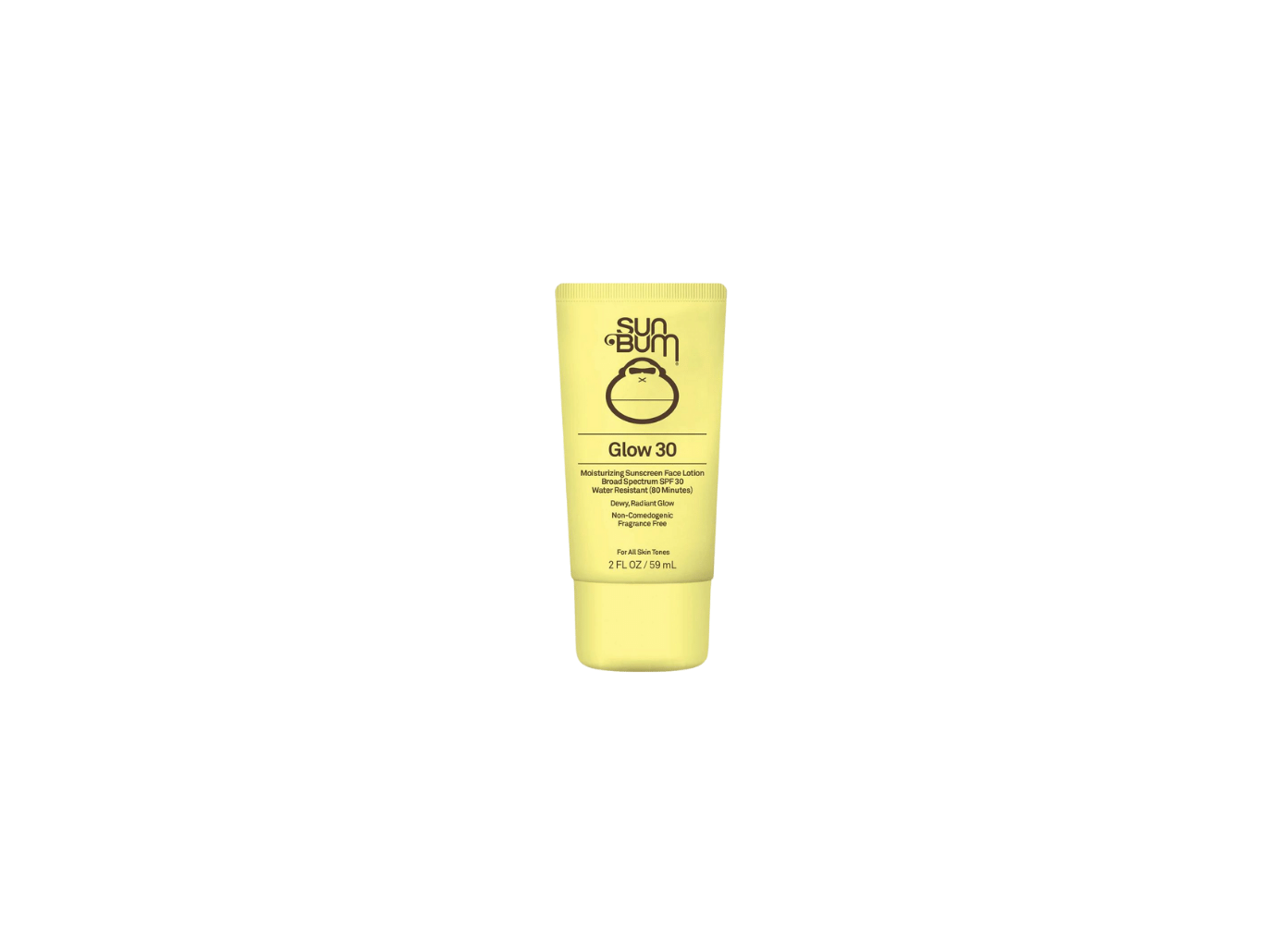 SHOP NOW/SEE IT
Sun Bum's Glow 30 retails for $15.99 at ulta.com.
We discovered Sum Bum's Glow 30 face sunscreen after a lot of trial and error. If there's anything we learned from testing many brands and formulas it's that not all sunscreens are created equal, especially those claiming to deliver a dewy look. Personally, we really enjoy using the Supergoop! Glow Screen but could not justify a repurchase based on the price alone. With so many new sunscreens out, we were positive we could find something similar, if not a total dupe for the coveted Glow Screen. Here were are few of our must-haves that Sun Bum's Glow 30 face sunscreen absolutely delivered on.
Lit-from-within glow without looking like an oil slick
Performs well under makeup
Your skin but better coverage
NO Pilling when layering with other skincare
It's safe to say our expectations were high — and we were pleasantly surprised by the results achieved with Sun Bum Glow 30. The thing is, while we really did not want to repurchase the $36 sunscreen, we would convince ourselves it was worth it if we couldn't find a similar alternative.
We're not opposed to paying a higher price, especially if the product is good quality and actually does what it claims. That being said, we truly feel that the Sun Bum Glow 30 is an awesome alternative and we personally would consider it a dupe for our skin and the performance we saw with Supergoop!.
The Sun Bum Glow 30 is not all talk and no walk either — the face sunscreen meets dermatologist recommended minimum of 30 SPF for adequate sun protection and anti-aging benefits. Not only does Sun Bum provide good SPF coverage but the formula is packed with skin-loving ingredients like antioxidant rich Kakadu Plum. The lightweight formula easily absorbs into the skin leaving it hydrated and luminous, sans oil slick.
Because perfect is only a word in the dictionary, there were some downsides to Sun Bum. The consistency of Sun Bum Glow 30 is very thin causing it to spill out of the current packaging which is a squeeze tube. If Sun Bum were to upgrade the current packaging with a mess-free pump, the consistency would not be much of an issue (IMO). Additionally, while the sunscreen is not tinted, there is a slight color difference from Supergoop! — however, while this did not personally affect Sun Bum's wear on our skin tone, it was noted by others in reviews.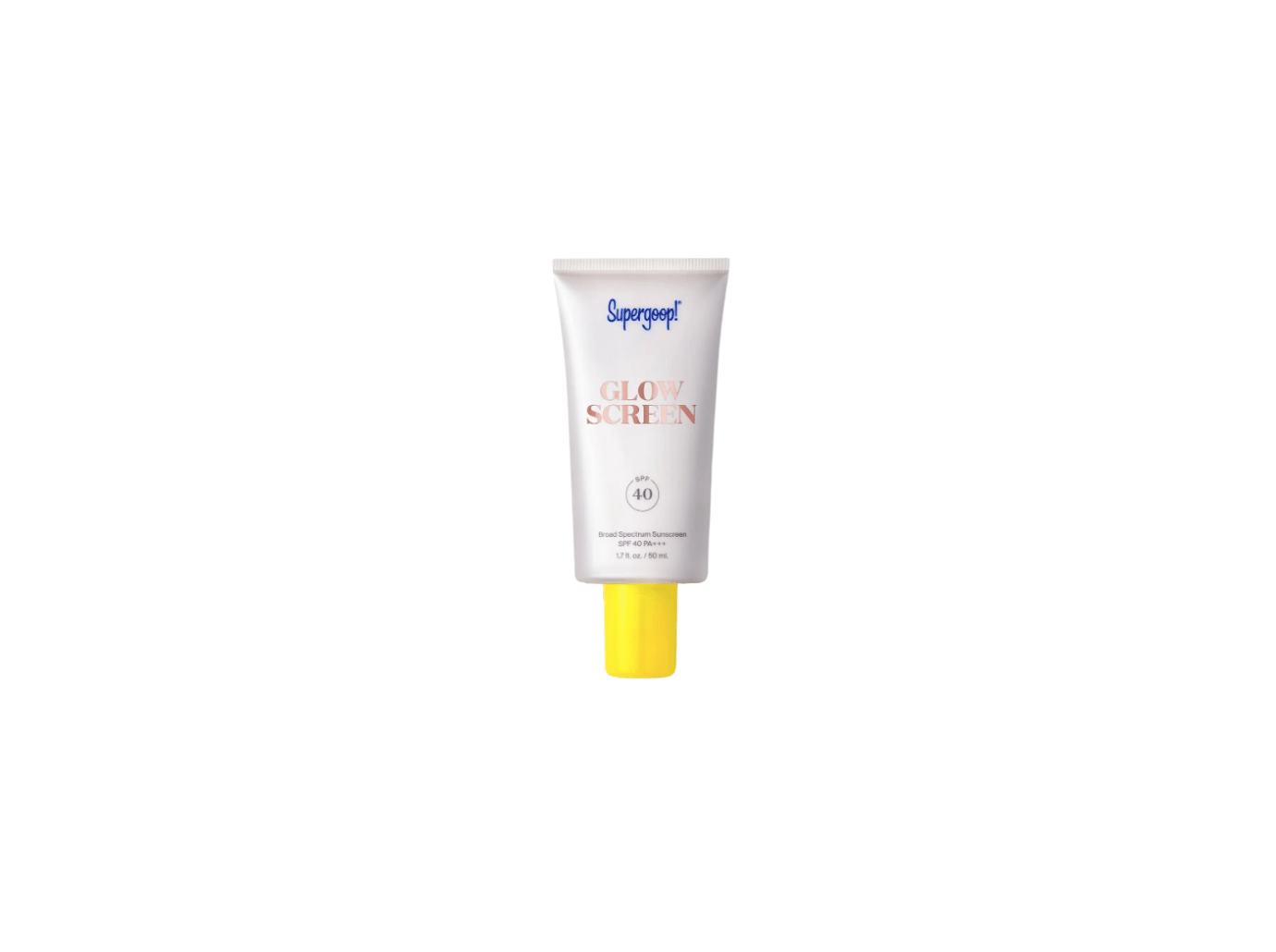 SHOP NOW/SEE IT
Supergoop! Glow Screen retails for $36 at supergoop.com.
There's a few reasons why we set out to find an alternative to the Supergoop! Glow Screen sunscreen, the price and pilling issues. While the formula's consistency was lightweight, we found it pilled too easily for our liking. After many attempts of waiting longer periods of time in between layering skincare products and even going without any skincare some days, we were continuously disappointed with pilling. The nuisance of purchasing a sunscreen that retails for almost $40 and it not having checked every box for us was enough to walk away from our Supergoop! cart and into Target to find an alternative.
While this was our personal experience with Glow Screen, we're not above admitting that minus the pilling and price, we were pleased with the results — we were simply not pleased enough to repurchase. The sunscreen does deliver a beautiful pearlescent finish and provided coverage that enhanced our natural skin.