NEWS
Christina Aguilera's Family Brings Her Great Joy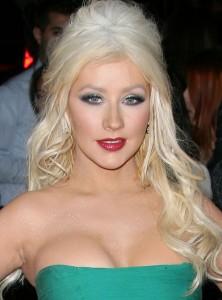 Even though Christina Aguilera recently performed on the American Music Awards and received a star on the Hollywood Walk of Fame, her proudest moments are closer to the heart.
"Being a parent allows you to beam with pride on a daily basis," the Burlesque star, whose son Max turns 3 in January, tells me. "Even the little things bring us so much joy … like singing as I put Max to bed or going trick-or-treating and seeing Max dress up."
Article continues below advertisement
Getting mommy-and-me time is huge for the Grammy winner, 27, who filed for divorce from Jordan Bratman last month.
"Max and I go to Disneyland often. It really is the happiest place on earth."
But Christina's family doesn't stop there. Her mom, brother and sister joined her at the Burlesque premiere, and they see each other often.
"I go home to Pennsylvania a lot to see my mom and my brother. There is no place like home. It means the world to me to have such a supportive family."
Christina also considers her former Mickey Mouse Club co-star Justin Timberlake among her tried-and-true confidantes.
"He is a dear friend who I don't see nearly enough," she tells me, adding that she saw him last at a benefit for Shriners Hospitals.
Pick up the OK! on newsstands now for Christina's Last Word interview. The cover line is "William and Kate: Wedding Special." And, catch her in Burlesque, which is in theaters now.