Archive
Who's Daddy? Find Out Why Brad Pitt Should Be Worried About Angelina Jolie's Brother James Haven!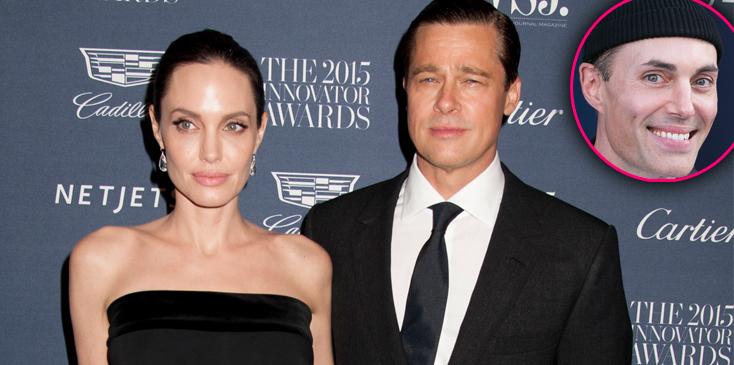 Looks like Brad Pitt should be spending a little bit more time with his kids!
Due to his hectic schedule, Angelina Jolie's brother James Haven has been stepping into the father role to his nieces and nephews because of their busy dad's absence.
"Brad's absolutely working his butt off right now and the kids rarely see him," a source exclusively told OKMagazine.com. "He leaves for the set before they wake and comes home after they've gone to bed."
Article continues below advertisement
Luckily for Angie, her brother has been "a total rock" during her husband's absence, but it seems that Brad should start worrying! The source revealed that the twins started calling James "daddy!"
Adding, "There are days when James spends more time with them than either of their busy parents, but hopefully they'll intervene if they start calling him 'mom' too!"
Do you think Brad should be spending more time with his kids? Let us know your thoughts in the comments section!