Archive
Tired Of It! Blac Chyna Does NOT Want Rob Kardashian In The Delivery Room For Their Daughter's Birth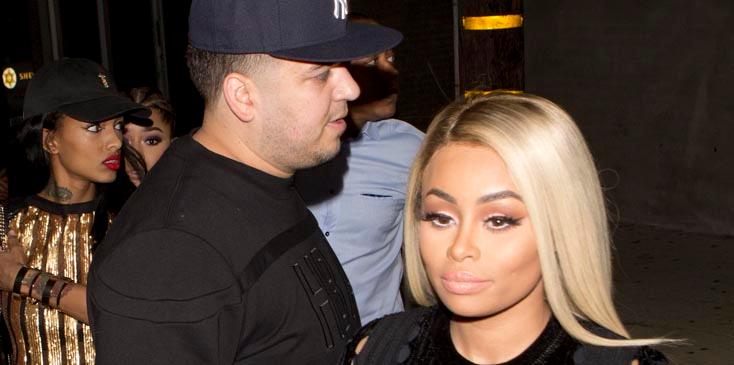 This does not sound like an ideal relationship! While Blac Chyna and Rob Kardashian had plenty of fans tuning in to their show to capture the love, it turns out the couple has a lot of drama no one expected, and it's only getting way worse!
Chyna and Rob have already questioned each other's loyalty on their docuseries, and Chyna's kicked Rob out of the house they share more times than he can probably count on two hands. Now, she's taken things further by banning him from seeing their baby daughter's delivery!
Article continues below advertisement
A source told OK! "They're always on edge when they're around each other. Chyna is tired of the constant fighting and doesn't want the added stress when she's in labor."
This is the last bad news Rob, 29, needs, especially since he is unhappy about his recent weight gain. He has reportedly put back on 50 pounds since Chyna announced her pregnancy earlier this year, and he's been vocal on the show about feeling self-conscious again.
"Rob's already feeling down…If Chy sticks with her ban, he'll be devastated," said the insider.
And he is not giving in without putting up a fight to win her back over! "He's going out of his way to make sure she's relaxed before her due date arrives. He wants to make sure he's there when his daughter is born," the source said.
Do you think Chyna is taking her anger too far? Let us know in the comments section.